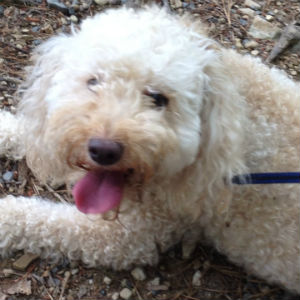 American families will spend on average $23.10 on holiday gifts for the dog members of their family. This according to an online poll conducted by TheNosePrint.com, the online hub for Big Heart Pet Brands, the makers of Milk-Bone, Milo's Kitchen, Pup-Peroni and Canine Carry Outs.
The site asked 3,000 Americans about their dog-related holiday habits, including whether their dog is involved in gift-giving, stocking-stuffing, Christmas sweater-wearing, and other holiday traditions.
According to TheNosePrint.com Santa Dog Index, 71 percent of U.S. dog parents will give their dog a gift this holiday season.
(The other 29 percent deserve lumps of coal in their own stockings.)
Forty-eight percent will hang a Christmas stocking for their dog, according to the survey. Forty-three percent will include their dog in a family holiday card photo.
Twenty-nine percent will dress up their dog in a holiday-themed outfit or costume.
(These all seem low.)