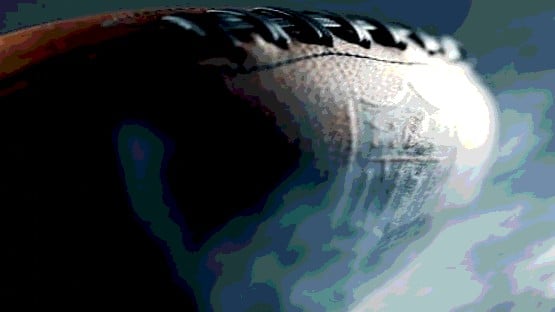 A total of seven former Virginia players made their respective NFL rosters and will be playing on Sundays this fall.
Cornerback Bryce Hall (Jets), safety Rodney McLeod (Browns), offensive tackle Morgan Moses, safety Juan Thornhill (Browns), wide receiver Dontayvion Wicks (Packers), tight end Jelani Woods (Colts) and wide receiver Olamide Zaccheaus (Eagles) will all be suiting up for Week 1 on Sept. 10.
Moses, entering his 10th season, should be the starter at right tackle in Baltimore next Sunday when the Ravens host the Texans (1 p.m., CBS). The 6-foot-6, 318-pound Richmond native
Thornhill, who spent his first four seasons in Kansas City where he won a pair of Super Bowl rings, has made a new home in Cleveland, and had a farewell gift for the Chiefs in Arrowhead Stadium in the preseason finale last week.
The Altavista native and 2019 graduate, who registered 5 stops (3 solo) in Super Bowl LVIII back in February, scored on a 34-yard pick-six in the first quarter against his former team. He's projected as the starter at free safety for the Browns in Week 1.
Another former Hoo-turned-Cleveland safety, McLeod had an interception of his own in the same quarter, just three snaps later. Now a 12-year NFL veteran, McLeod — who played for Indianapolis last season after six years with the Eagles — should see time as Thornhill's backup.
Speaking of the Eagles, Zaccheaus has changed locations as well, moving from Atlanta to Philadelphia in the offseason. After playing in 55 games with the Falcons (1,328 receiving yards, 8 touchdowns), UVA's all-time receptions leader is now with the reigning NFC champion Eagles, and should see a ton of opportunities — not only catching passes as a slot receiver from star quarterback Jalen Hurts, but also as the punt returner with his new club.
Woods had a stellar rookie campaign in Indianapolis in 2022 (25 catches for 312 yards and 3 TDs), and was in line to possibly start the season as the No. 1 tight end for first-year quarterback Anthony Richardson, the rookie from Florida. However, the 6-7, 253-pounder has reportedly reaggravated a hamstring issue and will likely wind up on the IR, according to NFL Network's Mike Garafolo.
Hall, who was drafted by New York in the fifth round in 2020, has seen his ups and downs throughout his first three years in the league, but hopes to be a difference-maker in the Jets' secondary along with Sauce Gardner. He's expected to run with the second-team defense. Hall had a solid 2021, playing in all 17 games and recording 79 tackles (66 solo), 16 passes defended, 3 stuffs and 0.5 sacks.
Wicks made a splash in his first taste of pro ball in Green Bay in the Packers' first preseason game against the Bengals, leading the team in receiving with 68 yards on just three grabs. Although he won't be catching passes from future Hall of Famer Aaron Rodgers — now with the Jets, in case you somehow missed it — he's got a chance to make some noise in the regular season with new starting QB Jordan Love, but it may have to be put on hold.
Wicks injured his hamstring in the second preseason game against New England, and many believe the Packers will place him on IR.
Eight former Cavaliers did not make the final 53-player cut for their respective franchises, but could still qualify for the 16-man practice squad for their team or another organization: Joey Blount, Andrew Brown, Chris Glaser, Ra'Shaun Henry, Anthony Johnson, Joe Reed, Charles Snowden and Brent Urban.
Urban is a 10-year veteran, and was in his second stint with the Ravens after spending his first four seasons there. He appeared in 16 games with Baltimore in '22, with 21 tackles (10 solo), 2 tackles for loss, a sack and three passes defended.
Blount played in 11 games last season as a rookie with the Seahawks, recording 8 solo stops. He was "waived with an injury designation," meaning he will likely be placed on injured reserve. Henry, who began his career with Carolina, started out the 2023 season with the Browns, but was waived and then picked up by Seattle, which also waived him.
Glaser, who you may catch doing a dance on HBO's Hard Knocks, played for the Jets last season and will be joining their practice squad, while Johnson signed as an undrafted free agent with the Saints after a stellar year in Charlottesville last fall, and is expected to make the practice squad. Reed, who began his career with the Chargers, was waived by the Bears, but after going unclaimed, should be put on Chicago's injured list.
Brown, a former 5-star defensive end out of the 757 who has bounced around in the league, was drafted by the Bengals in the fifth round in 2018. He appeared in five games with the Bears last season, his fifth team in four years, logging one tackle.
After seeing action in two games with Chicago in 2021, Snowden left the Bears and joined Tampa Bay in the offseason. The 6-7, 240-pounder recorded a sack to clinch a win over Baltimore in the preseason finale on Saturday, but was then waived shortly thereafter. He is hoping to catch on with the Buccaneers' practice squad and keep his NFL dreams alive.
With the league's waiver deadline expired at noon Wednesday, organizations are now able to officially start signing players to their practice squads, so some of these former Hoos could be receiving the news as early as today.