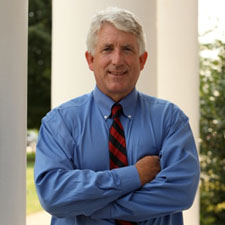 Today, Attorney General Mark Herring brought legal action against Trinity Industries and Trinity Highway Products, LLC for selling the Commonwealth of Virginia thousands of unapproved, improperly tested, and potentially dangerous pieces of highway guardrail equipment.
In a complaint filed in Richmond Circuit Court, the Commonwealth seeks civil penalties and recovery of costs if necessary and appropriate testing and analysis shows the products to be unsafe and replacement is necessary. Virginia's suit follows a series of accidents across the country involving serious injury or death in which the modified guardrail end treatments appear to have malfunctioned.
"It is shocking that a company would think they could secretly modify a safety device in a way that may actually pose a threat to Virginia motorists," said Attorney General Herring. "Trinity had an obligation to test and seek approval for its equipment, but instead, they sold the Commonwealth thousands of unapproved products that had not been properly tested to ensure they would keep motorists safe. VDOT is preparing a contingency plan to identify and replace these products if necessary and appropriate testing and analysis shows them to be unsafe. If any replacements must occur, we're going to make sure that Trinity, not Virginia taxpayers, pay the bill."
The complaint alleges that since 2000, Trinity made a series of changes to the design of a guardrail end cap, known as ET-Plus, and did not disclose those changes to the Federal Highway Administration (FHWA) or the Commonwealth of Virginia. Trinity is alleged to have sold the modified product as approved for use by the FHWA and Commonwealth of Virginia, even though Trinity did not properly test the modified product or seek approval from the FHWA or Commonwealth of Virginia for the modifications. The complaint alleges that subsequent testing and actual performance on the roadways has shown that the modified end caps can jam, instead of giving way as they should, creating a potentially severe risk to vehicle occupants.
Based on Trinity's claims that the end caps were properly tested and approved, the Commonwealth and contractors in Virginia purchased and installed thousands of these products on Virginia highways. Meanwhile, the FHWA and state transportation officials, including officials from VDOT, are observing and awaiting the results of crash tests related to Trinity's products.
The action against Trinity is being brought under the Virginia Fraud Against Taxpayers Act based on carefully examined evidence provided by a whistleblower. In the absence of proper approval and proper testing showing the modified product to be safe, most states have stopped allowing Trinity's modified products to be installed on their highways.