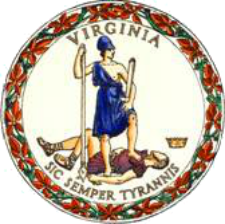 Governor McAuliffe this week honored the first recipients of the V3 Veteran Employment Grant at a special ceremony held at ICF International in Fairfax.
V3 Veteran Employment Grants are awarded to qualifying companies that take part in the Virginia Values Veterans (V3) Program of the Virginia Department of Veterans Services.  The V3 Program works to educate and train employers throughout the Commonwealth on the value veterans bring to Virginia's workforce.  Through the V3 Program, employers develop strategies to recruit, hire, and retain veterans, maximizing the productivity of their workforce.  The 300+ V3 companies have pledged to hire over 12,000 veterans, with over 10,000 veterans already hired.
Speaking at today's ceremony Governor McAuliffe said, "Capitalizing on the talent, motivation, leadership, and commitment that veterans bring to Virginia's workforce is essential to building the new Virginia economy. The V3 Veteran Employment Grant is an innovative way to help more veterans transition into civilian life by connecting them with employers who will benefit from their unique skills and training."
The first recipients of a V3 Veteran Employment Grant are ITA International and Cape Henry Associates.  "ITA International is a longtime member and supporter of the V3 Program, and has hired 82 Veterans since 2012.  Cape Henry Associates is a brand new V3-certified company which truly understands the value of veterans,"said Andrew Schwartz, V3 Program Manager.
Targeted at companies with 300 or fewer employees, the new V3 Veterans Employment Grant is designed to increase participation in the V3 Program and encourage the hiring of talented and dedicated veterans.  V3 employers may apply to the V3 Program for a $1,000 grant for veterans that have been hired and retained for one year, up to a maximum of $10,000 per company per year.  Veterans must have been out of the military for one year or less when hired, and must be paid at least the prevailing average wage for the locality in which they work.
The V3 Program has received national recognition as an innovative and highly successful approach to connect employers with transitioning veterans and for the Program's emphasis that hiring a veteran is an investment with an outstanding return.
"DVS extends its appreciation to ITA International, Cape Henry Associates and all certified V3 Employers.  I join Governor McAuliffe in applauding their collective commitment to investing in Virginia's workforce.  Hiring a veteran is a commitment that will have an immediate, impactful, positive return for these businesses,"stated John Newby, Commissioner of the Virginia Department of Veterans Services.
The V3 Veterans Employment Grants are funded through a $500,000 appropriation approved by Governor McAuliffe and the 2015 General Assembly, and are available on a first-come, first-served basis until available funds are exhausted.
V3 Veterans Employment Grant applications must be submitted through the V3 Program website atwww.dvsv3.com.