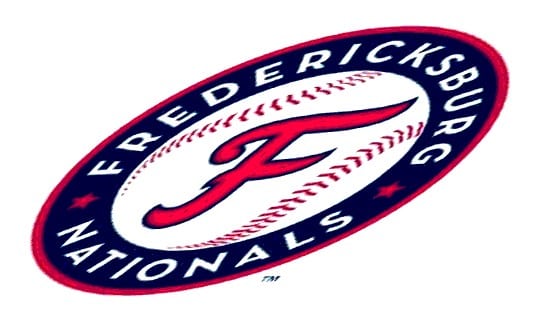 Two home runs from Max Romero Jr. powered the FredNats to a dramatic 4-3 win over the Lynchburg Hillcats on Tuesday.
Lynchburg, the Low-A affiliate of the Cleveland Guardians, jumped out to a lead in the top of the first inning, against Travis Sthele. Guy Lipscomb worked a leadoff walk and stole second base, before Jaison Chourio singled to put runners on the corners with no outs.
A wild pitch allowed Chourio to take second base, before Maick Collado grounded into a fielder's choice to bring the first run of the game home for the Hillcats. Angel Zarate followed Collado with a sacrifice fly to left field, which brought Chourio in to give Lynchburg a 2-0 edge.
The FredNats, the Low-A affiliate of the Washington Nationals, got a run back in the bottom of the second, thanks to some spotty outfield defense. After a Max Romero Jr. single, Leandro Emiliani lifted a fly ball into center field. Guy Lipscomb overran the ball, and it dropped for an RBI double.
The third inning passed by scoreless, and Lynchburg jumped on Sthele in the fourth. Jose Devers opened the frame with a single, before Wuilfriedo Antunez doubled him home to make it 3-1 Lynchburg.
Fredericksburg got that run right back in their half of the fourth, as Romero clobbered a leadoff home run to cut the deficit to 3-2 Cats.
Then in the home half of the fifth inning, Armando Cruz reached on a two-base error by pitcher Alonzo Richardson.
Elijah Nunez moved Cruz to third base on a fielder's choice, and John McHenry then tied the game with a sacrifice fly to deep right field.
From there, Kevin Rodriguez and Marquis Grissom Jr. combined to spin five scoreless innings out of the FredNats bullpen to keep the game deadlocked at 3-3.
Then in the bottom of the ninth inning, Romero made it a quick half inning. He crushed a 2-0 pitch down the right field line and over the foul pole for a walk-off home run. It was Romero's second homer of the night, and second walk-off bomb this season.
Grissom got the win, and Allen Hernandez was saddled with the loss.
In Game 2 of the series, Riley Cornelio takes the ball for the Nats, against the lefty Jackson Humphries.