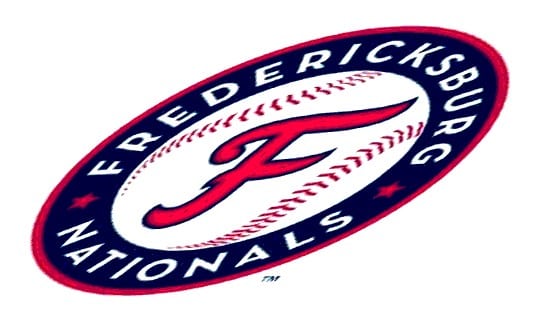 Fredericksburg rallied to beat the Salem Red Sox 7-6 in 11 innings on Friday night.
After Salem starter Cristian Nunez retired the first two men he faced in the first inning, Nunez plunked Elijah Green. He then stole second base, before scoring on a two-strike single by Leandro Emiliani.
In the home half of the second inning, Albert Feliz worked a walk with two outs. Johnfrank Salazar then clubbed a home run to left-center, which put the Sox, the Low-A affiliate of the Boston Red Sox, in front 2-1. They extended that lead to 3-1 in the fourth on a fielder's choice back to the pitcher Pedro Gonzalez.
But in the top of the fifth, Cristhian Vaquero walked and moved to second base on a passed ball. Emiliani then came through again with a bloop single back up the middle to bring Vaquero around to make it 3-2 Salem.
Gonzalez allowed Claudio Simon to reach as the first man to bat in the bottom half of the frame, and a wild pitch saw Simon take second. Albertson Asigen then rolled a ball to the mound, but Gonzalez threw it away past first base and Simon scored. Antonio Anderson followed with a booming double, and Salem pulled in front 5-2.
Fredericksburg, the Low-A affiliate of the Washington Nationals, got a run apiece back in the sixth and seventh innings, on a wild pitch and an RBI groundout.
Trailing by one going into the eighth, Tuda Thomas singled and swiped second base, his 50th steal this season. After a strikeout and a fly out, Green hammered a line drive to left that Thomas scored on, tying the game at 5-5.
After the 10th passed, Salem turned the ball over to the left fielder Albert Feliz for the 11th inning. Feliz, who was making his third professional pitching appearance, allowed the go-ahead run to score on a ground ball to second base by Green, and later Emiliani drove in his third run of the night with a sac fly to right field.
Jared Simpson took the bottom half of the 11th for the Nats, and quickly allowed a pair of singles that cut the Fredericksburg lead to just 7-6. But the southpaw battled back to strike out the next three Red Sox he faced, to preserve a win for the Freddies.
It was the first professional win for Moises Diaz, the first pro save for Simpson, and the first pro loss for Albert Feliz.