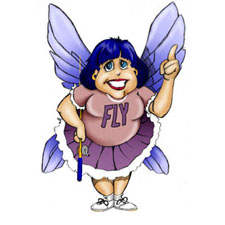 School is starting soon and we will have lots of events to get on our calendars. I have been brainstorming on how to help you and your family use a wall calendar.  I have put together a list of 11 Tips to make your calendar work for you!
1. Color Code your calendar. Use a high lighter for each member of your family,  a dot or some color to help you recognize who has something when you look across the room at your calendar.
2. Use blank address labels to cover up mistakes or changes in your calendar.
3. Don't procrastinate about putting appointment on your calendar. Do it now! You're your calendar working for you! This way you don't have to try to remember everything.
4. Look ahead so that you can plan for special events or doctor's appointments. Do you need to fast, how about that suit that needs cleaned or a new dress for the wedding?
5. Check the family calendar morning, afternoon and evening. This habit is the Shiny Sink of your brain.
6. Put your calendar in a place that is in front of the family. After all out of sight is out of mind for us.
7. Allow your family to help you use the calendar. This is teaching them the calendar habit. Using a calendar as a tool is giving your children wings.
8. Each week have a family meeting to synchronize your schedules and put them on the family calendar. This is about communicating with each other and having all the information in one place.
9. When you walk in your door; THINK! Do we have something to post on the calendar? Put up a note to remind you. Having that PTA or church bulletin in your purse, the sports schedule in the backpack or that invitation in back of the calendar is not going to get it posted to your family calendar. This habit will keep things from slipping up on you! Don't wait to do it later. Later will be that frantic phone call!
10. Make it your family calendar fun! Use sticker, stars and smiley faces to decorate as well as celebrate accomplishments.
11. Use your calendar to chart your family's milestones. Your calendar will become your family history! Yes you can save your calendars. They will help you to scrapbook.
These 11 tips will help you to use your calendar instead of just buying it and allowing yet another calendar to become clutter in your home. Our calendar is big enough to hold your family's appointments. Are you ready to FLY with a calendar that helps you stay on your flight path?
For more help getting rid of your CHAOS, check out Marla Cilley's website at www.FlyLady.net, her book, Sink Reflections, published by Random House, and her New York Times Best Selling book, Body Clutter, published by Simon and Schuster. Copyright 2012 Marla Cilley Used by permission in this publication.