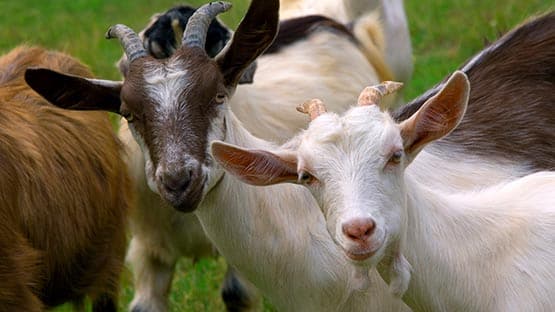 If you visit Washington Park in Charlottesville next week, you might be surprised by some new visitors that will be on site near the pool: goats. But beware, they aren't for family entertainment; these goats will be put to work for the city.
The Charlottesville Department of Parks and Recreation will begin its invasive plant management program on July 31 with a unique approach of utilizing approximately 50 goats to consume unwanted plants. These efforts are designed to help control the damaging effects of invasive plant species in the city.
The first work zone will be the wooded area near the pool at Washington Park, and the goats should be on site for one week.
The area will be cordoned off with an electrified fence, capable of delivering a small shock if touched. Citizens are cautioned not to touch the fence and advised to be mindful of machinery and workers in that area.
Goat Busters of Afton has been contracted to do the work.
Through a process of containment, removal, restoration and ongoing management, outside contractors and City Parks and Recreation staff will renovate natural areas by removing non-native shrubs, vines and trees; and, where appropriate, re-plant with native species.
As the city's green spaces become fragmented through land development, the remaining undeveloped areas become more and more valuable for natural resource benefits such as tree canopy coverage, recreation, wildlife habitat, watershed protection and mitigating damaging effects of climate change.
Other control measures for invasive plants around the city will include tree cutting, bushhogging and herbicide applications.