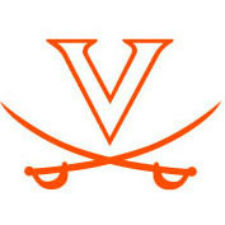 The Virginia field hockey team earned an at-large bid and the No. 3 overall seed in the 2015 NCAA Championship and will host first and second round games Nov. 14-15 at University Hall Turf Field in Charlottesville.
Virginia earned an at-large bid into the field of 18 teams and will serve as one of four host sites for the first two rounds of the tournament. The Cavaliers (14-5) will host Delaware on Saturday, Nov. 14 at 11:30 a.m. with Duke (12-6) and Stanford (13-6) playing at 2 p.m. The winners will advance to the second round game onSunday, Nov. 15 at 2 p.m.
"The team is really excited to have the opportunity to host NCAA Tournament games at Turf Field," said Virginia head coach Michele Madison. "It was a long year of preparation and determination. They put in a lot of hard work to earn the opportunity to play for a national championship."
All seats at Turf Field for the games will be general admission with adult tickets priced at $5 and Student/Youth tickets priced at $3. Tickets will go on sale on Monday, Nov. 9 and can be purchased online at VirginiaSports.com or by calling the Virginia Athletics Ticket Office at 1-800-542-8821. Day-of-game sales at Turf Field will be CASH ONLY.
There will also be a $5 parking fee for those parking in the Cage Lot. Free parking will be available in the UHall, John Paul Jones Arena, and McCue lots.
This is the 20th trip to NCAA Tournament for the Cavaliers and their eighth in head coach Michele Madison's 10 seasons at Virginia.
Syracuse, North Carolina and Connecticut will serve as the other three host sites for the first and second round games. The winner of each site will advance to the NCAA semifinals on Nov. 20 in Ann Arbor, Michigan. The National Championship game will take place on Nov. 22 at Michigan.