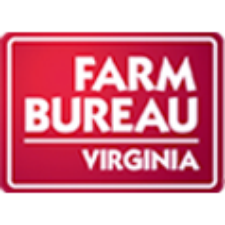 Members of the state's largest farm organization are pleased with funding of agriculture-related items in the finalized state budget.
Most notably, Gov. Terry McAuliffe and the Virginia General Assembly allocated a record amount of money for cost-share assistance in implementing agricultural best management practices. Included was $54.39 million for cost-share money in fiscal year 2017 and $8.8 million for fiscal year 2018.
"These funds are critical to helping Virginia farmers work cooperatively with the state to help achieve its water quality goals," said Martha Moore, vice president of governmental relations for Virginia Farm Bureau Federation.
Of the $54.39 million, $19.6 million is for farmers who have signed up and been waiting for cost-share money to install stream exclusion fencing. The practice protects waterways and reduces erosion of stream banks by keeping livestock out of creeks and rivers.
Legislators also included money for local soil and water conservation districts, which provide technical assistance to farmers implementing BMPs. They allocated $7.4 million for FY2017 and $1.2 million for FY2018.
The state budget also included an additional $345,701 for FY2017 and $197,101 for FY2018 to fund two additional Virginia Department of Agriculture and Consumer Services weights and measures staff who would focus on keeping farm scales in compliance. Those funds also would pay for replacing some needed equipment for the program.
Also incorporated was $1.8 million for full funding of the Reforestation of Timberland program. "This is the first time since the Gilmore administration the industry severance tax will be fully matched by the commonwealth to provide funding for a cost-share program with landowners to incentivize the replanting of pine trees," Moore said.
Other ag-related budget items include bond money for replacing and renovating some of the livestock and poultry facilities at Virginia Tech. Those facilities provide research that translates into applied technologies that help farmers be more profitable and sustainable.
"Funding for BMPs helps farmers and the environment, and funding for research helps farmers' long-term bottom lines" Moore said. "We are thrilled that the governor and the General Assembly are able to support the state's largest economic industry by giving agriculture and forestry a boost in the budget."