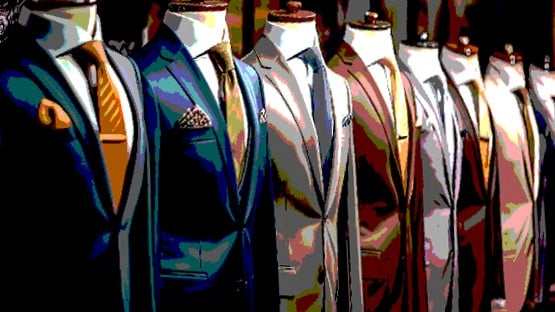 Among the things I paid attention to when I was in court today: how people were dressed.
I had John Fetterman, the United States senator who favors hoodies and shorts in place of suits and ties, on my mind there.
I'm not partial to suits and ties myself, but I don't know how I feel about a senator on the Senate floor wearing a hoodie and shorts.
Me personally, I was in court today, for the follow-up hearing on my civil suit against Augusta County related to the county's denial of a FOIA request, not in a suit and tie, or a hoodie in shorts, but rather, a nice, decently expensive pair of jeans, a long-sleeve black pullover on top of a long-sleeve white T-shirt, and a fleece with the Augusta Free Press logo.
Which is to say, somewhere in between suit and tie and hoodie and shorts.
Yes, closer to hoodie and shorts, but still.
Writer chic, I think of my style there.
So, paying attention to the others in attendance, it was also traffic court day, which was my reminder of how complicated the job of a general district court judge is.
There was a long list of traffic summonses to deal with, and then my case that may end up setting a new legal precedent in Virginia FOIA law, sandwiched in between.
There was one defense attorney there dressed like Saul Goodman – black shirt, multi-colored tie, gray suit jacket.
Next was an assistant Commonwealth's attorney – checkered shirt, no tie, no jacket.
And then the tired defense attorney dressed in a nice, conservative suit and tie.
Poor guy, that last one – his client said under oath that he'd paid his fine, which would close his case, but it turned out that he hadn't, and the attorney seemed embarrassed at the whole spectacle.
If my case ends up going to the state Supreme Court, which isn't out of the question, I'll step it up.
And now it appears that Fetterman is going to have to step it up, too.
The Senate voted late Wednesday to formally approve a resolution mandating that male senators conduct business on the Senate floor in a suit and tie and slacks or other long pants.
"Other long pants," huh?
I see some wiggle room there.