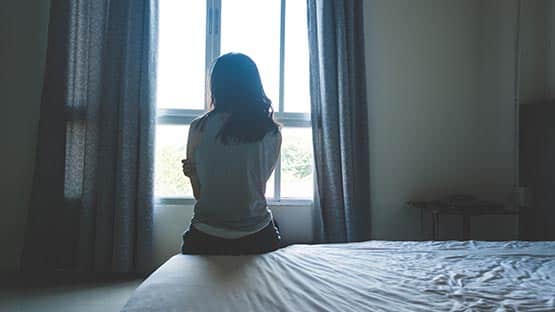 The U.S. Department of Justice's Office of Justice Programs will provide $12,917,611 to improve safety, support survivors of sexual assault and human trafficking and expand access to reentry services in Virginia communities.
The funding is from the Fiscal Year 2023 government funding bill.
"One of our top priorities is keeping Virginians safe and making sure law enforcement has the resources they need to protect our communities," Sens. Mark R. Warner and Tim Kaine of Virginia said. "We're glad this funding will help support efforts to make our communities safer by expanding access to reentry services, substance use and mental health treatment options, and support for survivors of sexual assault and human trafficking."
Funding by program will be as follows:
Comprehensive Opioid, Stimulant, and Substance Use Site-based Program (COSSUP): COSSUP provides financial and technical assistance to states, local governments, and Indian tribal governments to develop, implement, or expand efforts to identify, respond to, treat, and support those impacted by substance use disorder. The program was developed by the Comprehensive Addiction and Recovery Act (CARA), which Kaine cosponsored and Warner helped pass.
$1,600,000for Chesterfield County to expand evidence-based substance use treatment, peer recovery support services, and recovery housing programs. This funding will allow the Sheriff's Office to provide case management and treatment for 300 people, recovery housing for 130 people, and peer recovery support for up to 240 people.
National Sexual Assault Kit Initiative (SAKI): SAKI provides funding to support community response teams that inventory, track, and test previously unsubmitted sexual assault kits (SAKs); collect and test lawfully-owed DNA from offenders and arrestees; create policies to improve collaboration and promote reform among laboratories, police, prosecutors, and victim service providers; provide resources to address cold case sexual assault investigations and prosecutions; and improve victim notification services.
$1,500,000 to support the Virginia Office of the Attorney General's Sexual Assault Kit Initiative's efforts to investigate and prosecute cold case sexual assaults and sexually-motivated homicides.
Improving Substance Use Disorder Treatment and Recovery Outcomes for Adults in Reentry: This program provides funding to improve correction systems' ability to establish, expand, and improve treatment and recovery options for those with substance use disorders during their incarceration and upon reentry into the community.
$1,000,000for the Augusta County Board of Supervisors in Verona to support peer counseling and peer recovery support through the Commonwealth Attorney's Pathways Program, which provides opportunities for qualified individuals to enter treatment for substance use disorder or mental health issues instead of facing criminal charges.
Second Chance Act Improving Reentry Education and Employment Outcomes Program: This program provides funding to support reentry services and programs focused on strengthening education and employment outcomes for those returning to their communities after incarceration.
$1,124,990for Offender Aid and Restoration (OAR) in Arlington to support mental health counseling and recovery support services to 120 individuals with substance use disorders during incarceration or upon their reentry into the community. This funding will provide transition and case planning, vocational workshops, peer support, and counseling.
$899,512 for Virginia Commonwealth University (VCU) to support employment, peer support, and trauma-based care services for children and young adults in the juvenile justice system. This project will include trauma counseling, peer support, and case management for 75 young adults transitioning back into the community.
Paul Coverdell Forensic Science Improvement Grants Program: This program provides funding to states and local governments to help improve forensic science and medical examiner and coroner services, including services provided by laboratories operated by states and local governments. Warner has been a longtime champion for forensic testing and DNA technology dating back to his time as Governor of Virginia, and was a leading sponsor of the Justice for All Reauthorization Act of 2016, which expanded this grant program.
$557,182for the Virginia Department of Criminal Justice Services to improve forensic science services by providing continuing education training for staff and implementing new forensic science technologies and processes in their labs. This project will also train forensic pathologist fellows.
Body-worn Camera Policy and Implementation Program to Support Law Enforcement Agencies: This program provides funding to law enforcement, prosecutors' offices, and correctional agencies to purchase or lease body-worn camera (BWCs).
$242,830for the Virginia Department of Juvenile Justice to purchase or lease BWCs to improve staff and resident safety.
$148,000 for Pittsylvania County to upgrade their BWCs.
Second Chance Act Youth Reentry Program: This program provides funding to support state agencies, local governments, and community- and faith-based organizations to develop programs that address the challenges reentry and recidivism reduction pose for moderate- to high-risk youth returning to their communities from juvenile residential or correctional facilities.
$4,150,000for the American Institutes for Research in the Behavioral Sciences in Arlington to establish a Youth Reentry Training and Technical Assistance Center (YRTTAC) to provide training and technical assistance to improve outcomes for children and young adults at risk of or currently involved in the juvenile justice system and/or child welfare systems. This will expand resources maintained by the National Reentry Resource Center and produce better outcomes for youth.
Anti-Trafficking Housing Assistance Program (Services and Training and Technical Assistance): This program provides funding to develop, expand, and strengthen organizations, so they can provide housing and support services to victims of human trafficking.
$1,195,097to Safe Harbor in Richmond to support their Comprehensive Shelter Program to Victims of Human Trafficking.
Mentoring Programs for Youth in the Juvenile Justice System: This program provides funding for mentoring organizations to enhance and expand mentoring services for youth who are involved in the juvenile justice system and to reduce negative outcomes such as continued involvement in the juvenile justice system, substance use disorder, and gang participation.
$500,000for the Uhuru Foundation to offer mentorship programs in Charlottesville City and Albemarle County to justice-involved youth in Virginia. The Uhuru Foundation works to provide financial literacy training, business skills development, and mentoring to high-risk youth and adults who have been or are currently incarcerated or are living with substance use disorder.