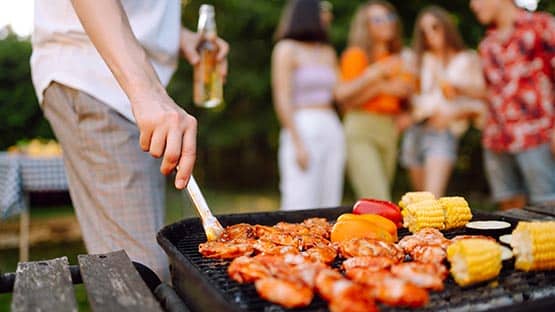 The Virginia Alcoholic Beverage Control Authority released unaudited financial results for fiscal year 2023, and the results show that drinking is on the rise in Virginia.
FY 2023 results show gross revenue of $1.5 billion, up $54.3 million over FY 2022. ABC revenues include the sale of distilled spirits, Virginia wines and mixers and the collection of license fees and other miscellaneous revenues.
In actions taken Tuesday, the board adopted an amended budget that projects profits from retail sales of $244.3 million, a $23.7 million increase over FY 2023 results. The adopted budget forecasts a 5.1 percent growth in revenue while focusing on investing in ABC teammates, maintaining core business systems and continuing to enhance regulatory services to ABC licensees.
"The ABC board met and unanimously approved a new FY 2024 budget for ABC that will deliver $244.3 million to the general fund of the Commonwealth," said ABC Chairman Tim Hugo.
The board also adopted its five-year forecast that will be used to inform the upcoming biennial budget submission.  As part of that forecast, the authority will continue to focus on growing revenues while controlling costs and enhancing its service to licensees.
Each year, per the Code of Virginia, Virginia ABC remits earnings to the Commonwealth for designated state programs and services.
For FY 2023, ABC contributed a total of $609.7 million, an increase of $2 million over the previous year, excluding a one-time net gain of $15.1 million in FY 2022 from the sale of ABC's old corporate headquarters and warehouse. This reflects $220.6 million in profits from retail sales, $307.7 million in taxes (retail) and $81.4 million collected in wine and beer taxes.
"Virginia ABC continues to focus on its mission of strengthening the Commonwealth through public safety, education and revenue from the responsible regulation and sale of alcoholic beverages," said CEO Travis Hill.  Providing these essential services to all Virginians is only possible thanks to our dedicated workforce and their tireless commitment to service."
Virginia ABC has transferred more than $900 million in profits to the Commonwealth in the last four years, exceeding its profit transfer requirement – an amount set in the Commonwealth's biennial budget that is adopted by the Virginia General Assembly – in each of those years. The authority has contributed $77.6 million above that requirement during that period.
Virginia ABC's final, audited results will be released in the fall.
For more information about ABC's sales and revenue, visit www.abc.virginia.gov.