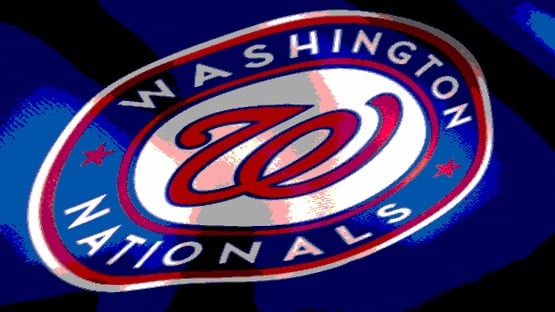 Davey Martinez won the World Series in 2019. He may be doing his best job as a manager this year.
Martinez has the Washington Nationals going 16-9 since July 21. Included in that stretch: three-game sweeps of San Francisco and Cincinnati, a series win over Milwaukee, a win last night over Boston.
All four of those squads are in the playoff hunt – the Brewers currently sitting in first in the NL Central, the Reds tied for second, and tied for the third NL wild-card slot; and the Red Sox are three back in the AL wild-card race.
All of this with a makeshift everyday lineup with a couple of young guys that came from trades made at the beginning of the teardown (CJ Abrams, Keibert Ruiz), a throw-in from the Jon Lester trade (Lane Thomas) who couldn't get on the field in St. Louis and has 20 homers and an .808 OPS this year in DC.
Three-hole hitter Joey Meneses, the 31-year-old who finally reached the bigs last season after the Juan Soto dump-off, is slashing .281/.329/.418 with 11 homers and a .746 OPS.
Stone Garrett, who had trouble getting out of the Arizona system despite hitting 25 homers in Double-A and Triple-A in 2021 and 28 homers in Triple-A in 2022, has nine homers and an .803 OPS in 83 games for the Nats in 2023.
The two prized pitching prospects picked up in the Soto and Max Scherzer-Trea Turner trades – Josiah Gray (7-10, 3.96 ERA) and MacKenzie Gore (6-9, 4.38 ERA) – are having their moments, good and bad.
Patrick Corbin, who is getting paid $24 million this year, and is set to be paid $35 million next year, the final year of the six-year deal he signed in 2019, is 7-11 with a 4.85 ERA.
(That's a big improvement over his last two years – Corbin was 9-16 with a 5.82 ERA in 2021, and 6-19 with a 6.31 ERA in 2022.)
This is about as slapdash a roster as you can put together, basically.
And Martinez has it a game behind the $351 million New York Mets for fourth in the NL East.