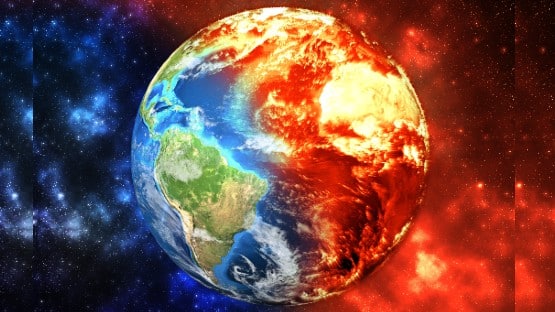 Dear EarthTalk: What are some examples of citizen science in efforts to monitor and combat global warming? – Candace C., Tallahassee, FL
The world is getting warmer each year, and people worldwide want to do their bit to help. Many of us already are. We turn thermostats, bike to get around, recycle, and urge elected officials to make our cities greener. But there is one more thing any of us can do to fight global warming: it's called citizen science.
Citizen science is the involvement of the general public—you, your communities, anyone who is not a professional scientist—in collecting data to support scientific research. Citizen science has actually existed for decades. For example, the National Audubon Society's Christmas Bird Count began in 1900 to promote conservation. With the gigantic leap in 21st century technology, citizen science is now truly invaluable in dealing with the climate crisis. Ordinary people can record and share vast amounts of data on smartphones, and identify thousands of animal and plant species through apps. They can even connect from remote places to share information about the effects of global warming on their local ecosystems.
In citizen science there's something for everyone. Those concerned about climate can record the timing of flowering for Project Budburst. Those interested in oceans can monitor beach debris for the Coastal Observation and Seabird Survey Team (COASST), which studies how global warming has hurt coastal ecosystems and their wildlife inhabitants. By listening to frog calls for the North American Amphibian Monitoring Program (NAAMP), recording glacial melts in rural Alaska for the Indigenous Sentinels Network, or photographing mountain smog for the Appalachian Mountain Club, citizen scientists provide valuable data from all over the world that scientists couldn't otherwise obtain.
With climate change a worldwide concern, citizen science, too, is a global phenomenon, especially useful in poor or remote areas where accurate meteorological data are hard to come by. In such places, citizen scientists are the best way to collect data useful for local needs. In Bangladesh, farmers record temperature and humidity for the Transforming Climate Knowledge with and for Society (TRACKS) project to monitor how global warming harms the crops upon which they depend. In South Africa, villagers collect data on needed groundwater supplies via the Diamonds on the Soles of their Feet project.
Another promising aspect of citizen science is that it is being integrated into school curricula, introducing students worldwide to standardized measurements of climate change. Through Global Learning and Observations to Benefit the Environment (GLOBE), citizen scientist students have collected data to study how climate change has affected the earth's energy balance and the spread of mosquito-borne diseases.
Regardless of location, age or nationality, citizen scientists are heroes in the worldwide effort to combat global warming. There is a wealth of information online that can help anyone find citizen science projects by location and project type so that they can get involved. SciStarter.org or CitizenScience.gov are good places to start the search.
CONTACTS: SciStarter.org, scistarter.org/; CitizenScience.gov, citizenscience.gov; Project Budburst, budburst.org; COASST, coasst.org; Appalachian Mountain Club, outdoors.org; NAAMP, data.usgs.gov/datacatalog/data/USGS:583dc314e4b0d1899f9dea8d; Indigenous Sentinels Network, sentinelsnetwork.org/app-programs; TRACKS, uib.no/en/rg/tracks.
EarthTalk® is produced by Roddy Scheer & Doug Moss for the 501(c)3 nonprofit EarthTalk. See more at emagazine.com. To donate, visit earthtalk.org. Send questions to: [email protected].