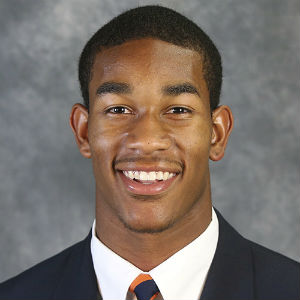 Redshirt freshman UVA quarterback Corwin Cutler has reversed course and will continue his college football career at Virginia.
"Hey Wahoowa fans, looks like things are better, and I'm staying after all," Cutler tweeted Tuesday afternoon, a different tune than the one that he was singing last week, when he announced his departure from UVA on Twitter, explaining that he felt "not wanted," then telling the Daily Progress that he came to the decision after realizing his situation at UVA wasn't ideal under offensive coordinator Steve Fairchild.
"I don't want to go into detail about it," he said, "but there was just a lot going on. I just had to leave."
The departure was so set in stone that Cutler, a prep star at Ocean Lakes in Virginia Beach, where he threw for 2,232 yards and 31 touchdowns as a senior, that Cutler told reporters that he was planning to transfer to Hutchison (Kan.) Community College, one of the nation's top JUCO programs, in anticipation of finding another four-year college home after his year in the Midwest.
"It's disappointing because I was dedicated to UVa for three years," Cutler told the Progress last week. "And I had great visions of what I could become there. I guess things just didn't work out the way I thought it would. It's just time to move on, really."
That was before last year's starter, Greyson Lambert, who had been demoted to #2 on the depth chart behind Matt Johns after spring practice, announced his intention to transfer, leaving Virginia with just one scholarship quarterback on the roster heading into the summer.
Lambert was granted his release conditional on him not landing at an ACC school or any school on Virginia's schedule in 2015 or 2016. Among his reported suitors is in-state recruiting rival Old Dominion.
Cutler was #3 on the depth chart after the spring, and with his return will presumably move up a slot to two, based on his experience and familiarity with Fairchild's system, though he has not yet taken a snap in a live game.
– Report by Chris Graham