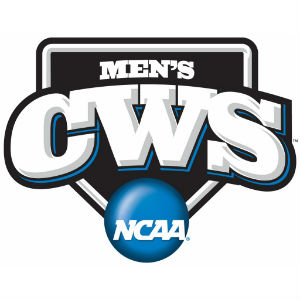 Artie Lewicki worked his way back into the starting rotation one outing at a time in 2014. But now that Lewicki has earned his spot, it's looking like he might be more valuable to UVA coach Brian O'Connor coming back out of the bullpen.
Lewicki earned the win in Virginia's 2-1 win over Ole Miss Sunday night in its College World Series opener with two innings of perfect relief in advance of Mike Papi's walkoff RBI double. It was the second time in a week that Lewicki came out of the pen in a crucial moment to key a UVA win.
A week earlier, in Game 2 of the Super Regionals, Lewicki relieved starter Brandon Waddell with two outs in the sixth and the 'Hoos up 2-1 on Maryland, which led the series at that point one game to none. Lewicki got out of a two-on, two-out, sixth-inning jam, then put up scoreless frames in the seventh and eighth before giving up a pair of unearned runs in the ninth in what turned out to be a 7-3 Virginia win.
Sunday night against the Rebels, Lewicki came in facing another jam, with runners on first and second and no outs, and the Cavs up a run. After a sacrifice bunt moved the runners to second and third, Ole Miss tied the game on an RBI groundout, but Lewicki was able to get out of the inning with just the one run scoring, setting up Papi's ninth-inning heroics.
"It's a different experience coming out of the pen for sure especially when you're accustomed to starting. At this point you do whatever you have to do to win ballgames," said Lewicki (7-1), who in theory, at least, is still O'Connor's #3 starter.
A UVA win on Tuesday against TCU would put the Cavs on the schedule for their third CWS game on Friday. Assuming Lewicki isn't used Tuesday night against the Horned Frogs, his outing on Sunday against Ole Miss could be treated as sort of a live bullpen session, basically getting some work in.
But Lewicki could end up being used again in the setup role that he's filled the past two weeks. With UVA's recent troubles in middle relief, and the relative unreliability right now of Connor Jones and Austin Young at the front door to the A bullpen, Lewicki has been a valuable bypass for O'Connor, who also got an extended outing last week in Game 1 of the Super Regionals from eighth-inning setup man Whit Mayberry to work around the middle-relief problem.
The roll of the dice with using Lewicki in relief again on Tuesday becomes apparent if Virginia happens to lose. Tuesday's loser plays an elimination game on Thursday, then needs to beat Tuesday's winner twice, on Friday night and then in a deciding game on Saturday, to get to the CWS Finals. Meaning you need as many starters as you can throw out there, including Lewicki, Josh Sborz and probably also Alec Bettinger, who hasn't started since early May.
Lewicki isn't lobbying for anything in particular. He's treating his job as being focused on doing what needs to be done when his number is called.
"Coach is going to send me out there I'm going to try to go out do my best and try to collect outs and throw strikes," Lewicki said.