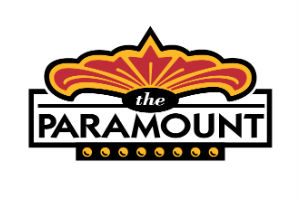 The board of directors for The Paramount Foundation and The Paramount Theater of Charlottesville, Inc. announce the election of new board members for the 2022-23 term.
The new board members are Pam Edmonds and Quinton Harrell, along with Josh Wykle as ex-officio legal counsel.
"I cannot emphasize enough how important our board of directors is to The Paramount Theater. Their collective leadership, commitment, and passion for the Theater are evident and contagious," said Julie Montross, executive director at The Paramount. "We look forward to their guidance and perspective and can't wait to see their impact at The Paramount and the broader arts community in Charlottesville."
The 2022-23 Paramount's board of directors executive committee includes Carolyn Rainey, Chair; Sterling Frank, Secretary; Dave Paulson, Treasurer;  David T. Gies, Immediate Past Chair; Pam Edmonds, Carla Hallman, Amanda Jones, and Cary Turner, Members-at-Large; and Josh Wykle, General Legal Counsel [Ex-Officio].
Directors include MJ Abbitt-Sushka, Sheldon Anderson, Jackie Bradley, Patti Cary, Lorenzo Dickerson, Greg Graham, Mark Hahn, Quinton Harrell, Chris Holden, Rob Jiranek, Craig K. Littlepage, Sherri Moore, John Pritzlaff, Barbara Sieg, John Steele, Gary Taylor, Elsie Thompson, Will Trinkle, Laurie Turner, and Adrienne Woodard.
The mission of the historic nonprofit Paramount Theater is to educate, enchant, enrich, and enlighten through the power of the arts by providing high-quality programming and accessibility for the artistic, educational, and charitable benefit of our entire community while driving economic vitality for Charlottesville, Albemarle, and the Central Virginia region.
For additional information about The Paramount Theater, visit www.theparamount.net