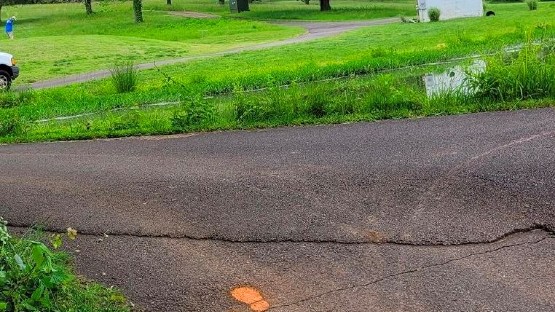 Charlottesville Parks & Recreation and volunteers from the Rivanna Trails Foundation came together on May 13 to build a new nature trail at the confluence of Meadow Creek and the Rivanna River.
The trail crosses Meadowcreek Golf Course between holes using cart paths to connect the with the existing trail along the river at Pen Park.
"People are already enjoying it and thanked Parks and Recreation and Golf for the new link as I was working to finish up some sign installations," said Charlottesville Parks & Rec Planner Chris Gensic.
Pedestrians can now avoid climbing large hills, cutting through neighborhoods and busy streets and enjoy the sights and sounds of the creek and river.