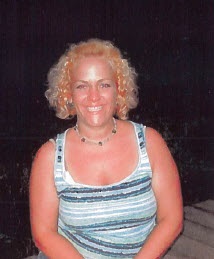 Jennifer Wimer Miller, 34, was reported as a missing person to the Augusta County Sheriff's Office on Tuesday.
Miller had contacted a family member by phone at 10:15 p.m. and threatened suicide. Investigation has revealed that at the time of this call, Miller was in the Virginia Beach area.
Miller also has a medical condition that requires medication. Miller is believed to be driving a maroon 2000 four-door Honda Civic LX sedan bearing Virginia License VDW-1470.
Jennifer Wimer Miller
W/F
DOB: 05/31/1981
HGT: 5'7"
WGT: 150
HAIR: Blonde
EYES: Green
Miller has been entered as a missing and endangered person and anyone with knowledge of her whereabouts is urged to contact Investigator Michael Roane at the Augusta County Sheriff's Office at (540) 245-5333