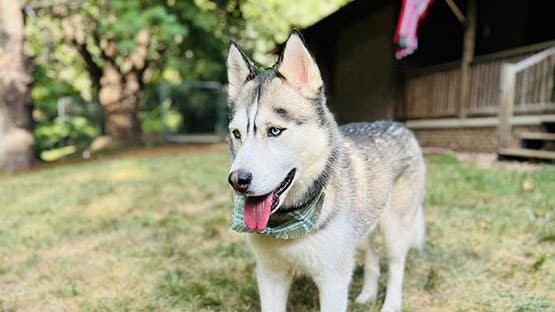 Update: Thursday, 5:06 p.m. A hearing date has been set for the bond appeal with Augusta County Circuit Court for Tuesday, Sept. 26, at 11:15 a.m., according to court records.
Original story published Thursday, 10:02 a.m. The Augusta County man accused of shooting and killing a local veteran's service dog has filed a bond appeal to the Augusta County Circuit Court.
Bond was denied for Louis Edward Davis, Jr., by Augusta County General District Court Judge Rupen Shah on Tuesday.
The appeal was filed on Wednesday with the Circuit Court clerk.
At this time, no date has been set to hear the appeal.
Davis has been charged with a Class 6 felony and a Class 1 misdemeanor related to the incident:
3.2-6570. Cruelty to animals, and
18.2-56.1 reckless handling of a firearm
A quick assessment of Davis' mental health was ordered by Shah on Tuesday.
Assistant Commonwealth's Attorney Kyle Powers, who is handling the case, said his office will continue to push for no bond for Davis.
Davis is currently being held at Middle River Regional Jail.
The dog killed, known as Buddy Bear, was owned by Joeseph and Edith Sande, who had recently moved to the area from Arizona. Davis is accused of using a large caliber revolver on Friday to shoot the neighbor's dog in the Cherry Orchard subdivision in Augusta County.
Related stories
Bond denied for Augusta County man accused of shooting service dog
New to Virginia, Augusta County military vet's service dog shot and killed by neighbor