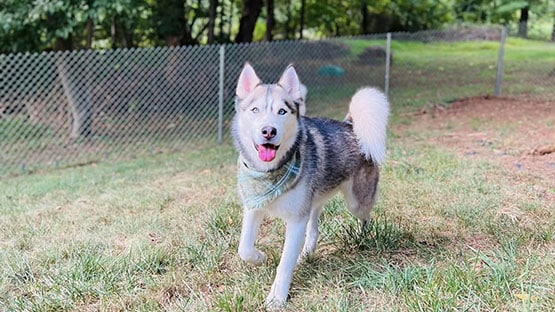 Bond was denied again Tuesday for the Augusta County man accused of shooting and killing a veteran's service dog named Bear.
Augusta County General District Court Judge Rupen Shah held a second bond hearing for Louis Edward Davis, 67, today at 1 p.m.
Davis has been charged with a Class 6 felony and a Class 1 misdemeanor related to the incident:
3.2-6570. Cruelty to animals, and
18.2-56.1 reckless handling of a firearm
The first bond hearing was held on Monday at 3 p.m., and no bond was granted.
The second bond hearing on Tuesday was set to give Davis time to establish an alternate place of residence to be a consideration for a possible bond agreement and/or to have all firearms removed from his primary residence.
At today's hearing, Judge Shah ordered a quick assessment mental-health evaluation of Davis. The judge said the assessment should be available for review on Thursday.
Davis' court-appointed attorney, Randolph "Trey" Raines, requested a final decision be made at today's hearing regarding bond for Davis.
The district court judge ruled again for no bond for Davis, according to Assistant Commonwealth's Attorney Kyle Powers, who is handling the case.
Powers said there were inconsistencies in both Davis and his wife's testimony, particularly related to potential assets of the couple.
An appeal for bond may be filed within nine days with the Augusta County Circuit Court.
Powers said that his office will continue to push for no bond in any subsequent court hearings.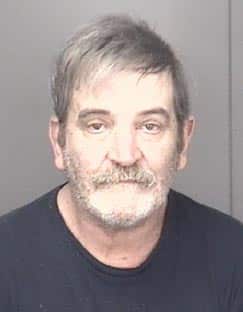 Davis is currently being held at Middle River Regional Jail.
Davis is accused of using a large caliber revolver on Friday to shoot a neighbor's dog in the Cherry Orchard subdivision in Augusta County.
The dog, a husky known as Bear or Buddy Bear, belonged to a serviceman who moved to Augusta County less than a month ago. The service dog belonged to Joeseph Sande, and Buddy Bear helped Sande with his PTSD related to his military service and time overseas.
As reported Monday by AFP, Sande said he had never met Davis, and while Sande's dog had escaped his fenced yard, the dog had made no threatening behavior toward Davis. Bear was shot on Mormon Gap Road – a road that runs between the Sandes' property and Davis' property.
According to a neighbor, Renee Roberts, Davis had previously threatened her three dogs and often discharged firearms at all hours of the day and night – with her dogs and her living in fear for years.
"He will come out and all hours of the day and night and discharge his pistol or whatever firearm he happens to have. And of course, my dogs run inside. I mean, we run inside. It's not been a comfortable living situation since my husband died," Roberts told AFP on Monday. "I've been afraid to call the cops prior to this about him shooting guns, because I'm afraid."
Sande hopes that Davis remains behind bars through his court date to face charges for the death of his service dog.
"I fear for our lives," Sande told AFP. "I fear for my wife (Edith), my other husky, Hazel. I fear tremendously for her life. If he gets out, I know he's gonna try to retaliate against everyone.
"We fear for our good neighbors' lives, their pets' lives," Sande said. "I'm a combat veteran. I'm not usually afraid of anything."
Related story
New to Virginia, Augusta County military vet's service dog shot and killed by neighbor