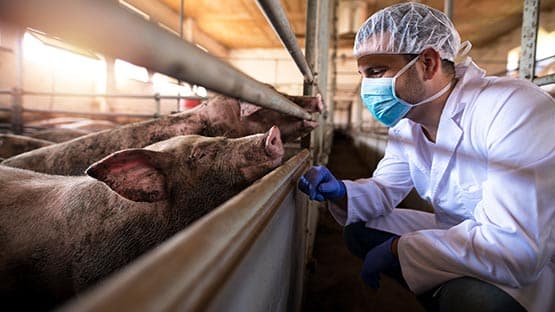 A coalition of 16 states have joined together to send correspondence to congressional leadership and encourage the passage of legislation to prevent California from regulating farmers and ranchers across the U.S.
The Ending Agricultural Trade Suppression (EATS) Act preserves states' authority to regulate agriculture within their borders.
California passed Proposition 12 in 2018 which requires out-of-state pork producers to comply with strict farming regulations if they want to sell their products in California. Approximately 13 percent of the nation's pork consumption is in California, so the state has a major influence over the entire pork market. Harsh regulations are set in Proposition 12 that spike prices for consumers and may force many pork producers who are unable to comply with the new standards to close their businesses.
"California's Proposition 12 is yet another example of a radical standard forced onto all the States that will only harm consumers, weaken interstate commerce, and set farmers up to fail," Virginia Attorney General Jason Miyares said. "We will not become a prisoner to California's nonsense and will continue to defend our citizens from such ridiculous overreaches of power."
In June, a coalition of 11 governors wrote to U.S. Congressional leadership to encourage the passage of the EATS Act. Miyares is joined by attorneys general in Arkansas, Idaho, Indiana, Iowa, Kentucky, Mississippi, Missouri, Montana, New Hampshire, Oklahoma, South Carolina, South Dakota, Texas, Utah and West Virginia.