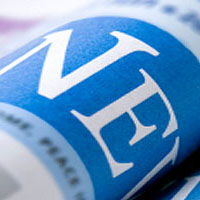 Governor Terry McAuliffe welcomed Air China's nonstop inaugural flight at Washington Dulles Airport on Tuesday. Governor McAuliffe was joined by Vincent C. Gray, Mayor of Washington, D.C.; John E. Potter, President and CEO of the Metropolitan Washington Airports Authority (MWAA); Madame Yinxiang Wang, Vice Chairman of Air china and Virginia Secretary of Commerce and Trade, Maurice A. Jones.
In an historic and unprecedented partnership, Governor McAuliffe worked with Mayor Gray, MWAA, and Air china to attract this new service. This collaboration demonstrates the value of partners working together for the benefit of the broader capital region, and will generate a significant economic impact.
"Today, we celebrate a 6,914 mile bridge which will serve as a critically important connector between our two nations," said McAuliffe. "This nonstop flight will unite businesses, families, friends and universities, and will provide a seamless method for Chinese travelers to visit Virginia and Washington, D.C. metropolitan area.  The opportunity here is significant, and has created a partnership that will allow us to welcome many more visitors from Beijing and beyond."
china is one of Virginia's top emerging tourism markets. Last year, Virginia welcomed more than 22,000 visitors from China, a 69% increase over the previous year. The new air route is estimated to bring in an additional 16,000 tourists and business travelers to the capital region annually, which will result in 24,000 additional hotel room nights and $14 million in local spending annually. Tourism marketing support will be provided by Virginia Tourism Corporation, Capital Region USA (CRUSA), and Destination DC.
There will be four nonstop flights per week between Beijing and Dulles, contributing to greater opportunities in the Commonwealth for business and economic development. china is currently one of the largest customers of the state's agriculture and forestry products, and is a top 15 global investor in Virginia's economy. The new air route will also create more educational opportunities for Chinese and American students alike.
"It is our hope that this new connection will create boundless opportunities for our young people to innovate, collaborate and use their imaginations to create an inspired vision for the future," said Secretary Jones. "We look forward to welcoming more travelers from china – businessmen and women, families, friends, students, and tourists – for many years to come."
Air china was founded in 1988 and serves 185 destinations with hubs in Beijing, Shanghai, and Chengdu.  In 2012, Air china served 72 million passengers.