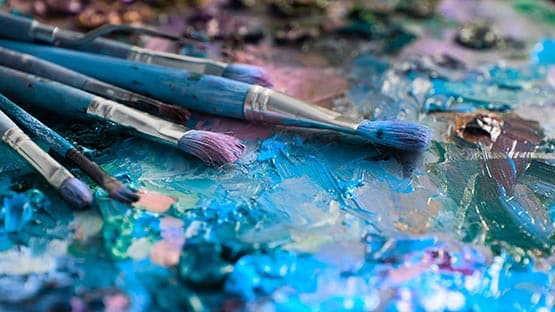 Arts Council of the Valley awarded a total of $28,760 to 11 Advancing the Arts grant recipients during the Spring 2023 funding cycle.
Advancing the Arts grants are awarded twice each year in two categories: Arts for Education, provided to educators and educational organizations, and Creative Inspiration, allocated to individual artists. Also, new this year, is a $15,000 grant to support public art installations.
The grants support community-based initiatives in the City of Harrisonburg and Rockingham County.
"All three types of Advancing the Arts grants invest in the vital arts infrastructure of our community," said ACV Executive Director Jenny Burden. "These awards tangibly express ACV's continuing commitment to creative projects designed to cultivate the arts, create experiences and connect communities."
Spring grants cover projects that occur between April 1 and October 31.
Since launching the grants program in 2001, ACV has granted more than $483,500 to area artists and art educators.
To learn more, visit valleyarts.org.
Arts for Education grants
Joseph Arbaugh of Lacey Spring Elementary School, for More Than A Click with a Blick Printing Press; allowing students to work with collagraphs, monographs, dry-point etching and linoleum block printing.
Jo Enke of Mountain View and Fulks Run Elementary Schools, for Music A la Carte: A Cross Curricular Musical Storytelling Project for students in grades pre-K through 5 to compose and create sound stories based on children's literature.
Megan Frantz Kaspar for Harrisonburg Songtuary, a group that promotes community singing through public song circles, as well as mentorship of potential song leaders.
Harriet Flynn, Harrisonburg Parks and Recreation, for Art in the Park, a recently-concluded six-week summer series offering a variety of outdoor art projects that use nature as an inspiration for creativity.
Amanda Gookin, Shenandoah Valley Bach Festival, for Book Notes, a storytelling hour held at Massanutten Regional Library during the Shenandoah Valley Bach Festival.
Leeanne Shepherd, Second Home Learning Center, for a production of It's The Hard Knock Life at Second Home.
Creative Inspiration recipients
Jeffrey Guinn for Ink Drops, a new mural in downtown Harrisonburg highlighting the natural landscape of the area, local activities and people, as well as the history of the property.
Aili Huber of Silk Moth Stage, to sponsor accessible tickets for underserved populations to attend the world premier of Wonder of Our Stage, a play about a Renaissance-era automaton trying to be human.
Rachel FitzGerald for recording Spectator Bird Sings Songs for the Very Young and holding an album release show.
Rebecca Porter for an inclusive music video titled Rebecca Porter Music Video.
Public Art Forward grant
New this year, a Public Art Forward grant was awarded to Ben Hughes and Andy Keeler for a MODdisplays Building mural by artist Laura Thompson.
The new $15,000 grant, made possible by the generosity of the Forward family, will be awarded once each year through 2025 to create a new work of public art in downtown Harrisonburg.
The next Public Art Forward funding cycle opens in Spring 2024.