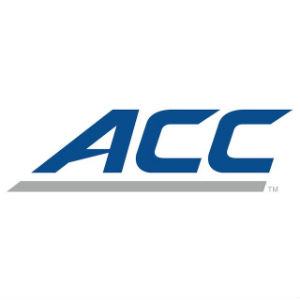 The Atlantic Coast Conference leads all Power 5 conferences with 82 teams among its current membership recognized in the latest report card on the NCAA Academic Progress Rate (APR) Public Recognition Awards released on Wednesday.
The Academic Progress Rate, a multi-year rate based on the most recent four years of data, is a real-time measure of eligibility and retention of student-athletes competing on every Division I sports team. The most recent APR scores are based on scores from the 2010-11, 2011-12, 2012-13 and 2013-14 academic years. This year marks the 11th year of APR data for most teams.
Each year, the NCAA honors selected Division I sports teams by publicly recognizing their latest multi-year NCAA Division I Academic Progress Rate (APR).  This announcement is part of the overall Division I academic reform effort and is intended to highlight teams that demonstrate a commitment to academic progress and retention of student-athletes by achieving the top APRs within their respective sports.  Specifically, these teams posted multi-year APRs in the top 10 percent of all squads in each sport.
Even with rising academic standards, ACC teams continue to build upon their success in the class room. Highlights from the most report include:
The ACC's current schools had 82 combined teams recognized to lead all Power 5 conferences for the 2013-14 academic year.
The ACC's 14 schools with at least one team recognized lead all Power 5 conferences.
Four men's basketball teams – Duke, Louisville, Miami and Pitt – were recognized from the ACC for the 2013-14 season, the most of any Power 5 conference.
Leading the ACC's member institutions receiving APR public recognition awards for 2013-14  were  Notre Dame with 17, Duke with 15, Boston College with 12, North Carolina with six, and Miami, NC State and Virginia with five each.