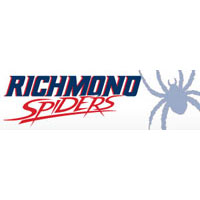 The No. 22/19 William and Mary football team fell to No. 21 Richmond, 34-20, on Senior Night at Zable Stadium.
Although the score was knotted at 20-20 midway through the third quarter, Richmond (8-4, 5-3) closed out the game with a pair of touchdowns en route to claiming the Capital Cup for the third consecutive season.
W&M (7-5, 4-4) entered the contest ranked second nationally in turnover margin per game (+1.27), but was hurt by three turnovers that led to 14 points for the Spiders. Conversely, Richmond, which had committed 10 turnovers during the past two games, did not have any versus the Tribe.
Richmond outgained the College, 473-320, which included a 200-94 advantage in the second half.
Junior running back Mikal Abdul-Saboor came up big once again and posted his fifth-consecutive 100-yard rushing effort with 105 yards on 22 carries. Senior wide receiver Sean Ballard totaled four catches for 91 yards with two touchdowns, while classmate Tre McBride registered a game-high eight receptions for 134 yards. Sophomore quarterback Steve Cluley completed 14-of-24 passes for 240 yards with two touchdowns and an interception.
Defensively, senior linebacker Airek Green totaled 10 tackles and 2.0 tackles for a loss, while junior linebacker Luke Rhodes recorded 10 stops and a sack.
W&M scored on its first two possessions en route to building an early 10-3 lead. A 20-yard field goal by senior placekicker John Carpenter put the Tribe on the board just four minutes into the contest, while Cluley connected on a 60-yard touchdown strike to Ballard with 5:38 remaining in the opening quarter.
Richmond responded with a pair of touchdowns, however, to take a 17-10 lead early in the second quarter. Running back Seth Fisher provided the first touchdown with a 1-yard run, while quarterback Michael Strauss' 13-yard touchdown pass to wideout Reggie Diggs gave ur the lead. The second touchdown drive covered just 30 yards after an Eric Wright recovered a fumble by freshman wideoutDeVonte Dedmon and returned it 14 yards.
Ballard's second touchdown catch of the opening half, a 6-yard pass from Cluley, briefly tied the score at 17-17 with 1:23 remaining in the second quarter, but Richmond quickly marched down the field and answered with a 23-yard field goal by Peter Yoder with just 0:03 showing on the clock.
Although W&M opened the second half with a nine-play, 66-yard drive that culminated with a 25-yard field goal by Carpenter to tie the game at 20-20, Richmond responded with a go-ahead 42-yard touchdown run by Fisher.
The Tribe managed just 28 yards of total offense following the long touchdown run, and a 2-yard touchdown pass from Strauss to Diggs midway through the fourth quarter provided the final margin.
Strauss was honored as the Capital Cup Most Outstanding Performer, as he completed 29-of-40 passes for 291 yards with two touchdowns. Fisher finished with 123 rushing yards on 22 carries with two touchdowns, while Diggs totaled seven catches for 53 yards with two scores.