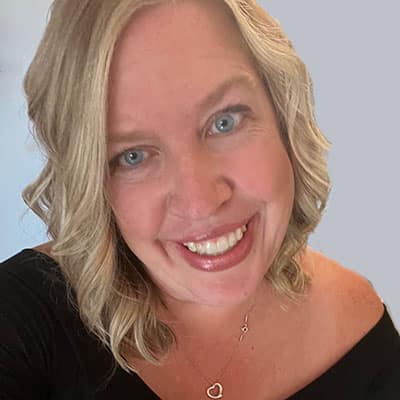 Getting into journalism wasn't my first choice. When my plans to be an FBI special agent were derailed after seeing how investigators have to interact with families after my twin sister's suicide, I shifted my career plans to journalism.
I always liked talking to people – and I liked telling stories. My high school journaling teacher in Augusta County would tell you that he wished he had more students like me – and didn't have to require a certain number of entries each week. I was always writing. It helped me heal after the biggest tragedy of my life.
We were a middle-class family before my parents divorced – and definitely lower middle class after the fact. Working was the only way I was going to get a car and some sort of independence that for whatever reason, seemed like the most important thing to a 16-year-old teenager.
I didn't write for my high school yearbook or school newsletter as a result. I did do a mentorship at WHSV in Harrisonburg (who did eventually offer me a job after college – which I turned down.)
I was accepted early admission to Virginia Tech in their communications program.
The hard part for me was that you didn't actually get to write – and learn about journalism – until my junior year at Tech. The first two years in Blacksburg weren't a lot of fun for me. Core classes like biology and logic and English filled my days. After my first semester, I almost dropped out of college. I had the conversation with my mom, and we talked about what else I could do, go to work at a factory or in an office somewhere. Thankfully, in the end, I went back to Tech.
As was the case in high school, I worked outside of my classes … at a chain grocery store in their accounting office, as a videographer, as a debt collector for medical and phone bills and even sold family pictures at a Christiansburg portrait gallery.
I'm thankful I stuck with college – and pushed through – and eventually fell in love with Virginia Tech – and journalism as a whole. I got my minor, or cognate, in business and marketing and advertising.
My first job out of college in 1999 led me to meet my now husband, Chris. We met at the News Virginian and later worked together at the Charlottesville-based Observer.
In 2002, we started Augusta Free Press. It wasn't planned – we had both quit our job on the same day – but it was clearly meant to be. Turns out we were right about our hasty departure, the paper we worked for went under in less than a year after we left.
A friend designed the Augusta Free Press site for free, and we taught ourselves HTML and everything necessary to have a digital news source. We dabbled in a print magazine where Chris did the majority of the writing, and I focused on design.
As it turns out, my marketing cognate served us well. I handled the business side of things for AFP for more than two decades – dealing with advertisers, taking care of bills, etc. It wasn't always easy. I still am not sure how we made it through the 2008-2009 recession (just barely). I worked where I had to to help us make ends meet – a book company that produced airplane manuals (blech!), a online retailer (photoshopping pictures and writing product descriptions) and even worked one year in suicide prevention, though that one was more for fulfillment than necessity.
The business stuff wasn't exactly what I planned to do with my life but it was necessary for our business to thrive, and I believed in us enough to do what was necessary for our business to grow. I'm so very thankful for Chris, who recognized that I had more to offer than what I was doing daily, who made some sacrifices and tough decisions to get me back to the editorial side of things.
Fast forward to now, and this column officially marks 2,000 stories for me on Augusta Free Press. Most of those stories were written in the last year.
We took a website that had 20 readers a day to one that has reached more than 4.75 million in the last year.
In 2022, we started backing away from offering marketing services to local businesses and nonprofits, and I was able to come back to my love – a return to writing full time.
I have enjoyed digging into issues like animal welfare, homelessness, business, culture, mental health and more. It feels good to be back to telling stories, back to talking to people, and I'd like to think that what I write matters to someone, somewhere.
I'm now the second most prolific writer on our staff – coming in behind Chris, of course, who has 20+ years of bylines on Augusta Free Press.
We don't submit our stories for any kind of awards or recognition, but there are some that would definitely qualify. Most of our news colleagues in the area have come and gone, but I think one thing is certain, we're not going anywhere.
My favorite journalism writing professor at Virginia Tech died in 2014. However, before that, he brought me and Chris back to talk about our experiences in the communications business. He hosted us later that night at his home and took us out to dinner in downtown Blacksburg. I've lost touch with my high-school teacher from Fort Defiance unfortunately and am not certain if he's still in the area or even alive today.
I'd like to think they would both be happy to see their student back at the keyboard telling stories and working every day to change small things in the world through words.
While the FBI agent career path didn't work out, I'd like to think that through writing, I've been able to find some truths, occasionally kick some ass and have an impact on what happens in our little corner of the world.