Manassas Park School Board passes LGBT nondiscrimination policy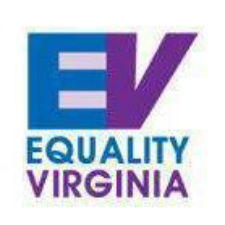 The Manassas Park City School Board voted unanimously to add sexual orientation and gender identity to its nondiscrimination policy. Equality Virginia hailed this vote as further evidence that Virginians are ready for full equality for the Commonwealth's LGBT community.
James Parrish, Executive Director of Equality Virginia, provided the following statement:
"Now more than ever, I'm grateful for local elected officials who choose to lead where our state legislature has failed. No one should face discrimination simply because of who they are or who they love. The Manassas Park City School Board's policy will ensure that all students and faculty will be treated fairly regardless of sexual orientation or gender identity. Every student deserves the same opportunities as their classmates to fully participate in school, and we must continue working at the state and local level to counter the bullying, harassment, and discrimination that LGBTQ students face.
In November 2017, Virginia voters were motivated to change the status quo – and they voted into office a new generation of elected officials who support making our commonwealth a fair and equitable place for all Virginians. That includes lesbian, gay, bisexual and transgender (LGBT) people – in fact, one of the highlights of last year's election was the victory of Danica Roem (D-Manassas) the first openly transgender state delegate in the nation.
Support for LGBT equality has grown by leaps and bounds in recent years. I know in my gut that nondiscrimination protections for LGBT Virginians are a matter of when, not if. Yesterday's victory in Manassas Park reminds us that Virginia is ready – and we urge the state legislature to take note and move Virginia forward."
This session, lawmakers in Virginia's House of Delegates summarily killed four bills that would have ensured equal treatment under the law for LGBT people across the Commonwealth. Several of the bills dismissed enjoyed bipartisan support in Richmond and had easily cleared the State Senate, including SB 202 and SB 423 would have protected LGBT people from discrimination in public employment and housing.
Dozens of school districts around the state have added sexual orientation and gender identity to their nondiscrimination policies protecting students, employees, or both. Virginia's statewide nondiscrimination law, however, does not include sexual orientation or gender identity.