Sports
Jacksonville taps Longwood assistant Jennifer Steele as softball coach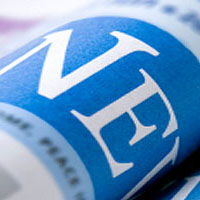 Jacksonville University and Chief Athletics Officer Dr. Donnie Horner proudly welcome Jennifer Steele as the new softball head coach. A nine-year coaching veteran, Steele comes to JU as the fifth head coach in program history after serving the past two seasons at her alma mater, Longwood, as the first assistant coach.
"Jennifer Steele is a leader of the highest character and an excellent teacher who will prepare our student-athletes to compete in the classroom, on the softball field, and in life," Horner said.
No stranger to the role of head coach, Steele was named Old Dominion Athletic Conference (ODAC) Coach of the Year in 2009 at Randolph College after leading the team to its first-ever winning season and its first trip to the conference tournament. She then served two years overseeing the pitchers and catchers at George Mason before returning to Longwood in 2012.
"I am honored to be the next softball coach at Jacksonville University," said Steele. "I would like to thank President Tim Cost and Dr. Horner for the incredible opportunity to lead this softball program into the future. From the moment I stepped on campus it was evident that it is a very exciting time to join the JU family! Jacksonville University is committed to building strong student-athletes and I cannot wait to meet the current team. I am looking forward to connecting with alumni and the local Jacksonville area, as well as representing JU out on the road as we find future Dolphins!"
At Longwood, Steele was the lead recruiting coordinator for a program that won 81 games over the past two seasons and finished with an RPI of 61 in 2014. Responsible for overseeing the pitching staff while sharing duties with the catchers and the hitters, she helped guide the program to the Big South Tournament title and a NCAA Tournament appearance in 2013. During that first year with her on staff, the team ranked third in the nation with 6.8 runs scored per game and eighth with a .533 slugging percentage. Longwood also finished the season ranked in the top 20 in the nation in home runs per game, doubles per game and batting average.
"I would also like to thank my boss, collegiate coach, and mentor Kathy Riley for her continued support, guidance and coaching throughout the years," added Steele. "This opportunity would not have been available without her."
Steele had a successful career on the diamond for the Lancers, starting 185 out of 189 games and helping to lead the squad to a 143-53 record during her four-year tenure. Her accolades include being named the 2002 Carolinas-Virginia Conference (CVAC) Freshman of the Year and the 2005 Division I All-Independent Pitcher of the Year. In the circle, the two-time All-CVAC selection totaled 73 wins, 625.2 innings pitched, 409 strikeouts and a 1.75 ERA. To this day, she holds the program record for fewest walks per game (1.29). Also a threat at the plate, Steele finished her career with a .324 batting average, 129 RBI and 112 runs scored.
"Jennifer has superb softball credentials," added Horner. "She's been a great player, great assistant coach, successful head coach, superb recruiter, and one who develops quality pitching staffs and players."
A native of Manassas Park, Virginia, Steele received a Bachelor of Arts in communication studies from longwood university in 2005. She went on to earn a Masters of Science in exercise and sport studies from Smith College in 2007 where she began her coaching career as a graduate assistant in 2005.
She is a member of the National Fastpitch Coaches Association (NFCA), the American Sport Education Program and has National Standards of Athletic Coaches Level IV accreditation.