Heifetz Institute musicians are Bach in the Valley for two celebratory concerts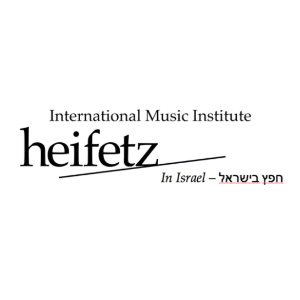 A quartet of alums from the 2017 Heifetz Institute will be returning to Staunton this weekend to participate in a pair of breezy concerts celebrating the arrival of spring and the 333rd anniversary of the birth of the iconic composer Johann Sebastian Bach.
Friday, March 16: Heifetz Spring Hootenanny
7 – 9:30 pm
The American Hotel Banquet Room
125 S. Augusta Street, Staunton
For the second year in a row, Heifetz musicians will be back at the  American Hotel Banquet Room for the Heifetz Spring Hootenanny. an early-season sampler of the multi-genre magic that happens every summer under the "big Heifetz tent" at Mary Baldwin University.  The American Hotel is a fine and funky historic venue in the heart of Staunton, just across from the Amtrak Staunton station.
In true "Heifetz Hootenanny" style, there will be great food and beverage on offer to go with the good-times tunes. Heifetz 2017 alums Madison Vest,Sein An, Molly Wise, and Noémie Raymond-Friset will be there, along with select special guests, including fan-favorite "archguitarist" Peter Blanchette and the "Virginia Gentleman Banjo Master" John Bullard.  Not to mention the unveiling of "Hootie," the fresh new design that just won the Specialty Marketing and Best in Show awards at the American Advertising Awards!  There will also be plenty of food and drink on hand, provided byStacks Food and Catering, located in the American Hotel building.
Tickets are $25, with proceeds going directly to support the Heifetz Institute's Shenandoah Scholarship Campaign, which enables some of the world's most talented string players for a summer of study at the world-renowned music program located on the campus of Mary Baldwin University in Staunton. What a wonderful way to ring in spring!
Saturday, March 17:  Bach Around The Clock!
9 am – 9 pm
Christ Evangelical Lutheran Church
2807 N. Augusta Street, Staunton 
2018 marks the 333rd anniversary of the birth of the great composer Johann Sebastian Bach, and the Shenandoah Valley is throwing a party in his honor! The Heifetz Institute is joining forces with Christ Evangelical Lutheran Church, the Shenandoah Valley Bach Festival, and a host of Virginia performers and special guests to celebrate Sebastian Bach with a FREE community-wide marathon concert.
From sunup to sundown, you'll hear superb string soloists, renowned organists, guitarists, pianists, choirs, and brilliant ensembles, consisting of both passionate amateurs and polished professionals, performing the inspiring and moving works of Bach,
In addition to the above-mentioned artists, the marathon concert will feature two performances by Staunton native and renowned Duke University Chapel organist Christopher Jacobson, as well as a Grand Finale hour of Bach's most moving sacred works drawn from his passions and cantatas, featuring distinguished soloists Jessica Spafford, soprano; Charles Humphries, countertenor; Brian Thorsett, tenor; Kyle Knappenberger, bass, and oboist Yi-Peng Chen, along with a chamber choir, Christ Evangelical organist Florence Jowers, and string musicians from the Heifetz Institute, all led by Music Director Paul Weber.
It will be an unforgettable ending to a remarkable day of Bach, whose "perfectly proportioned structures stir primal feelings that transcend time, place, and creed, to express the inexpressible." Or, as one philosopher says, "music sets in order what life cannot."
In the spirit of the day, Farmhouse Kitchen and Wares in downtown Staunton will be provide for sale a German-themed "Bach's Lunch," including corned beef, homemade pickles, and German potato salad between the hours of 11 am and 2 pm.
Admission for "Bach Around the Clock" is absolutely free and tickets are not required, thanks in part to sponsorship from Chris Evangelical Lutheran Church of Staunton, the Community Foundation of the Central Blue Ridge and the Shenandoah Valley Regional Airport, which will be introducing jet service to Chicago O'Hare and Washington-Dulles Airport via United Airlines beginning April 3, 2018.
More information about the event – including the full schedule and complete roster of artists – may be found at www.bacharoundtheclock.org.