Culture
Gem, Mineral and Jewelry Show continues to grow in the Shenandoah Valley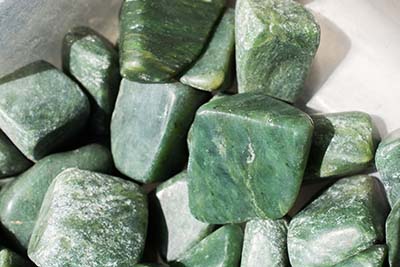 Scott Gregory has been attending the Gem, Mineral and Jewelry Show presented by the Shenandoah Valley Gem & Mineral Society since he was a kid. Eight years old to be exact.
"It helped cultivate my interest in geology," he said.
Now 50 years old, the event continues to be a big part of his life – serving as treasurer and show team co-chair.
Gregory has watched and help the event grow from around eight vendors to more than 40.
The show is being held Sept. 16-18 at Augusta Expo in Fishersville.
"This show has something for everyone," he said. "There are mineral and fossil dealers, crystal healing vendors and plenty of vendors with beautiful handcrafted jewelry."
Gregory says the great thing about this show in particular is that it isn't just about sales and commerce – there are lots of activities throughout the weekend for all ages.
"The are lots of educational displays presented by local club members," said Gregory. "And the Virginia Mineral Project as well as a gem sluice and sifting station for the kids. There are also demonstration of lapidary cabochon making and wire wrapping jewelry."
According to a news release, attendees will be treated to attractions including:
Minerals, gems & hand-crafted jewelry offered for sale
"Gem mining" sluice for youngsters to try their hand at finding gems in "pay dirt" just like the oldtime miners did
Gem & Mineral Society of Lynchburg will be bringing their "Picker's Wheel" for everyone to give a spin and win a prize (Saturday & Sunday only)
Sphere-making demonstrations – come see how rough rocks and other materials are prepared and shaped into polished spheres and learn more about this fascinating process
A cabochon-making display/discussion area – see how you can turn rocks that interest you into polished stones in the club's lapidary shop
A 'treasure hunt' for the wee folks – let the kids hunt for actual gem rough
A wire-wrapping demonstration/discussion area – see how polished stones become jewelry and how you can learn to make your own
Meet The Friends of Mineralogy Virginia Chapter – a new resource for you to engage to further your study & enjoyment of Virginia minerals and those of the rest of the world
Door prizes contributed by our vendors & members – hourly drawings Saturday & Sunday
A portion of the proceeds of the show goes toward charitable donations to geology-related organizations in the area.
Hours of the Sept. 16-18 show are 2-6 p.m. on Friday, 10 a.m. to 6 p.m. on Saturday and 11 a.m. to 5 p.m. on Sunday.
Admission is $4 for adults, $3 for students and seniors and children under 12, scouts and military in uniform are admitted free. Your ticket is good for all three days of the show.
More information on the show can be found here.