Top Move to Earn Cryptos in 2022
Move to earn (M2E) cryptocurrency apps are play-to-earn games that reward users in crypto for exercising. Some of the games reward specific categories of fitness like walking or running, while others offer crypto rewards for swimming, dancing, strength workouts, or even sleeping well.
In this guide, we'll review the 10 best move to earn crypto tokens right now and show readers how to buy a move to earn crypto today.
The Best Move to Earn Cryptos in 2022
We've put together a move to earn crypto list showcasing the 10 best M2E coins for 2022:
Tamadoge – Overall Best Move to Earn Crypto for 2022
Battle Infinity – New Metaverse Crypto with Move to Earn Games
STEPN – The Original Move to Earn Crypto Game
MetaGym – Earn Crypto for Strength Training and Sleeping
Sweatcoin – Top M2E Crypto Game for Simplicity
Genopets – Pokemon GO-style Move to Earn Crypto Game
Dotmoovs – Free Move to Earn Crypto App
Step – Earn Move to Earn Rewards in BNB
Wirtual – Move to Earn from Almost Any Fitness Activity
Calo Run – Earn Crypto by Running
The Top Move to Earn Crypto Game Apps Reviewed
Want to know more about the 10 best move to earn crypto tokens? We'll cover each M2E crypto in our list and highlight the features that help them stand out.
1. Tamadoge – Overall Best Move to Earn Crypto for 2022

Tamadoge is a new crypto project currently on presale – which tend to have high upside potential for investors.
In Tamadoge, players can mint NFT pets and then nurture them as they grow to adulthood. Each pet has its own rarity, stats, strengths, and weaknesses when minted, but the way players care for their pets influences these stats as well.
Once a pet reaches adulthood, a player can battle it against other pets in the Tamadoge virtual arena and mini-games. Winning players climb the game leaderboards and are rewarded with TAMA, the native cryptocurrency of Tamadoge. TAMA can then be used to purchase more NFT pets or to pay for in-game upgrades for growing pets.

What's exciting about TAMA is that this move-to-earn crypto is deflationary. 5% of the TAMA used for every NFT purchase or upgrade purchase in the Tamadoge marketplace is removed from circulation and burned. Over time, that has a big impact on the circulating supply of TAMA.
In fact, the more people that play Tamadoge, the faster TAMA tokens are removed from the supply. So, as demand for TAMA increases, supply decreases more quickly in response. The laws of supply and demand suggest that TAMA's price should shoot upward as a result.
Early investors can buy TAMA during what may be one of the best crypto presales of 2022 – it is fast selling out and may sell out like our next pick, Battle Infinity. The presale price increases in increments, so investors may want to buy TAMA as soon as possible to lock in the lowest possible price.
Users can check out the TAMA presale now on the Tamadoge website at the link below and join the official Telegram for more info (admins will never DM you first or ask for your seed phrase).
2. Battle Infinity – New Metaverse Crypto with Move to Earn Games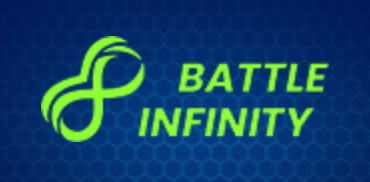 Battle Infinity is another top play-to-earn crypto game for 2022. This project aims to build a multiverse experience within the metaverse, allowing players numerous ways to interact with the virtual world and earn crypto.
To create this multiverse, Battle Infinity is opening up its metaverse platform to third-party developers. Battle Infinity's core team will create core games for the metaverse, but anyone is free to launch their own mini-games on Battle Infinity. So, Battle Infinity could ultimately play host to multiple move to earn crypto games – a core part of the roadmap to implement a metaverse for players to play with VR headsets and get more active while playing.

To kick things off, Battle Infinity is developing the IBAT Premier League fantasy sports game. This is based on the Indian Premier League for cricket and allows players to build their teams and compete for points. Winning players will be rewarded with IBAT, the new cryptocurrency of Battle Infinity's metaverse.
IBAT will be used throughout the Battle Infinity ecosystem for everything from buying accessories and upgrades to rewarding winning players for their performance in move to earn crypto games. The token forms the backbone of the metaverse's economy, and Battle Infinity also has plans to allow IBAT staking to help users earn crypto interest.
Battle Infinity's project is so promising that the platform recently sold out its crypto crowdsale, selling more than $5 million worth of IBAT tokens in just a few weeks. Investors can now purchase IBAT through the decentralized exchange Pancakeswap, where Battle Infinity is holding one of the best crypto ICOs of 2022.
Join this new metaverse project's Telegram here for updates (admins will never DM you first).
3. STEPN – The Original Move to Earn Crypto Game


STEPN was the world's first M2E crypto game when it launched in 2021 and remains one of the best crypto games to try. This crypto project created a new category of play-to-earn crypto game by rewarding players for time spent walking, jogging, or running.
The catch to STEPN is that in order to earn, players must first purchase a pair of NFT shoes. These shoes offer a short time window each day when players' steps count towards crypto rewards, which are paid out in GMT tokens. Outside of this window, players can move, but their steps won't count for rewards.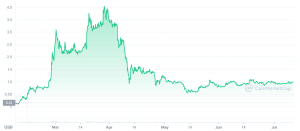 STEPN has many different NFT shoes available, some of which offer special boosts like double rewards for running. Owning multiple pairs of shoes increases the time window for earning GMT rewards and bonuses can stack on top of one another to boost a player's earnings.
STEPN shoe NFTs are available on many of the best NFT marketplaces and start at 1.6 SOL, or around $70.
4. MetaGym – Earn Crypto for Strength Training and Sleeping


MetaGym is a move-to-earn crypto app that rewards players for a wide range of activities from running to strength training to sleeping well. The app is built around a custom metaverse, making the experience of working out much more fun and interactive.
In the MetaGym metaverse, players have NFT avatars called MetaGym Buddies. When users work out, they see their avatar working out in the metaverse alongside them. Fitness performance is tracked using a smartwatch app or a user's mobile phone.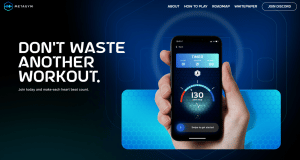 Move to earn rewards are paid out in MGCN, the native cryptocurrency of MetaGym. Players can earn up to 100 MGCN per day when completing all of the challenges available in the game. Players also have the option to boost their earnings by purchasing in-game upgrades with MGCN or by lending out their MetaGym Buddies avatar to other players for a limited time.
5. Sweatcoin – Top M2E Crypto Game for Simplicity


Sweatcoin is one of the simplest move to earn crypto games to learn and play. There's no upfront investment required to join Sweatcoin and no NFTs to purchase before users can play. All players have to do is begin running, walking, cycling, or any other activity and they'll start accumulating sweatcoin.
Sweatcoin is not really a cryptocurrency, but more like virtual points. However, sweatcoin can be redeemed for SWEAT tokens in Sweatcoin's in-app marketplace, and SWEAT can be exchanged for popular cryptos at major decentralized exchanges. Alternatively, users can redeem their sweatcoin for rotating prizes like workout equipment or donate their points to earn money for charity.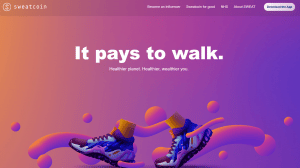 The Sweatcoin app does have a premium version available, which offers higher rewards rates in sweartcoin for workouts. The app can be a bit pushy about upgrading, but users always have the option to play Sweatcoin for free.
6. Genopets – Pokemon GO-style Move to Earn Crypto Game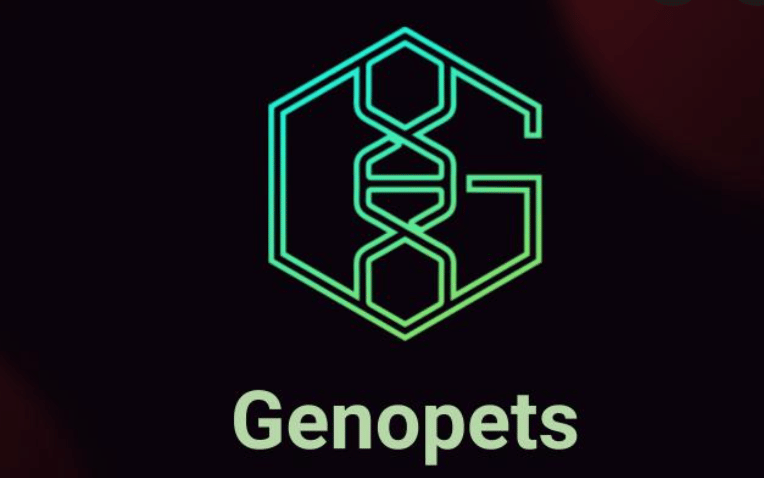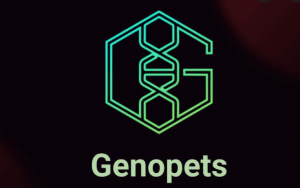 Genopets is a move to earn crypto app that's based on the ultra-popular Pokemon GO game. In Genopets, players can explore an augmented reality universe in which creatures roam wild. To find and collect these creatures, players need to walk around and explore as well as complete fitness challenges along the way.
What's nice about Genopets is that every player starts out with their own custom pet at no cost. That means this game is free to play. As players explore, their pet will grow stronger and can gain XP points that are needed for battling creatures found in the Genopets AR world.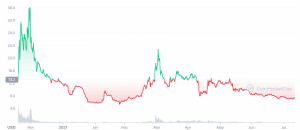 Genopets has 2 different tokens. The GENE token is a governance token for the game, while the KL token is used for in-game rewards. KL can also be spent to purchase upgrades for players' pets. Genopets is built on the Solana blockchain ecosystem.
7. Dotmoovs – Free Move to Earn Crypto App


Dotmoovs is distinct from other games on our move to earn crypto list in that it doesn't reward players for walking or running. Instead, players must complete specific activities and challenges in order to earn MOOV tokens using the Dotmoovs app.
At this time, Dotmoovs is offering rewards for player soccer or dancing. Look for the game to roll out more sports categories, including strength challenges, in the near future.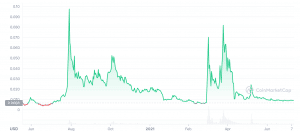 One of the neat things about Dotmoovs is that the rewards for playing are unique to each person. How many MOOV tokens a player earns depends on their performance and growth over time. An AI system evaluates performance and unlocks tokens based on how well the AI thinks a player did during their workout.
Dotmoovs is completely free to join and play with no upfront investment required. However its price chart has been bearish after an initial bull run like many move to earn crypto coins – part of the reason our top two picks are brand-new projects yet to 'pump'. Also see our reviews of the best altcoins.
8. Step – Earn Move to Earn Rewards in BNB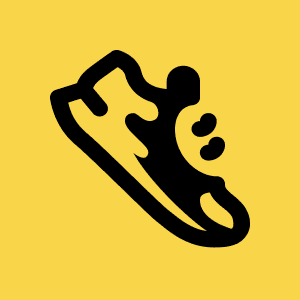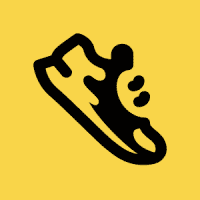 Step is a move to earn crypto game that rewards players for steps. The platform is unique in that it pays out rewards in BNB rather than its own custom cryptocurrency. This means the rewards players earn from using Step can easily be converted to cash or added to a crypto exchange account.
The catch is that earning crypto from Step requires a steep initial investment. In order to start earning, players must own at least 18,000 STEP tokens – the governance token used for the Step platform.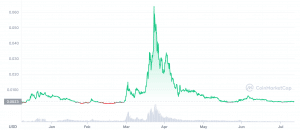 Once they hit this threshold, players have the potential to earn up to $10 per day in BNB. That's quite a bit of money, but note that players must make a whopping 30,000 steps per day to hit that maximum. So, Step is best-suited for players who walk or run a lot.
9. Wirtual – Move to Earn from Almost Any Fitness Activity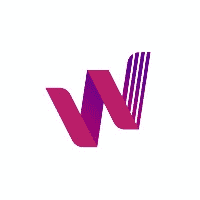 Wirtual is a move-to-earn crypto platform that allows players to earn WIRTUAL tokens from virtually any fitness activity. With this app, players can earn from walking, running, swimming, dancing, cycling, and much more. The only requirement is that the activity players do be matched to an ongoing challenge in the app in order to earn.
Some of these challenges are free to join, but others require users to spend WIRTUAL tokens in order to earn more WIRTUAL in rewards. The more WIRTUAL a player holds, the higher the level they achieve in the game and the more they stand to earn in rewards.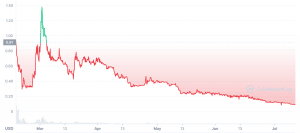 In addition, WIRTUAL tokens can be spent at the in-app marketplace in order to buy NFTs. These NFTs increase the earnings power for a player when they complete a challenge.
Helpfully, WIRTUAL is compatible with most fitness tracking watches to make recording activities as easy as possible.
Once again the price chart of this M2E crypto is clearly in a bearish down trend however, so while the app is popular its token might not be a good investment.
10. Calo Run – Earn Crypto by Running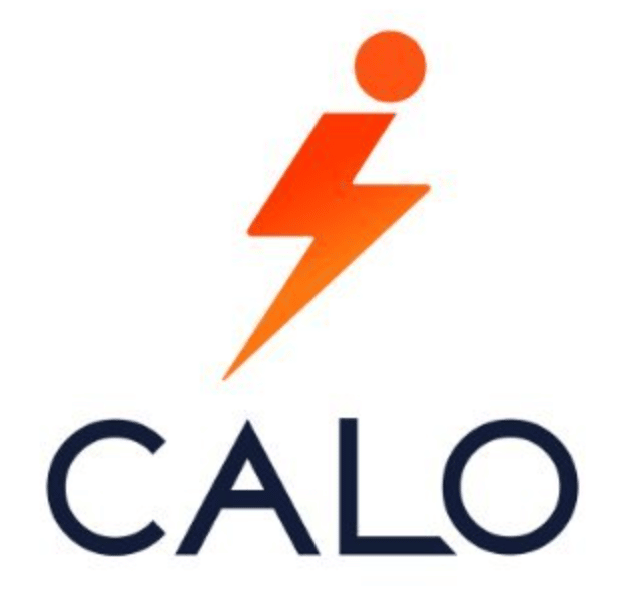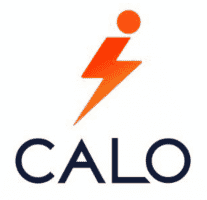 Calo Run has a lot in common with STEPN, the original move to earn crypto game. Like STEPN, Calo Run requires users to purchase an NFT sneaker in order to earn. Players can enjoy the game without an NFT sneaker, but the time window for running and earning CALO tokens is only 5 minutes per day. Owning a sneaker increases that window dramatically.
One of the unique things about Calo Run is that players who own 2 or more NFT sneakers can create a 'shoebox' for breeding their NFTs together. This is a great way to generate new NFT sneakers that further increase a player's earning ability or can be sold in the Calo Run marketplace.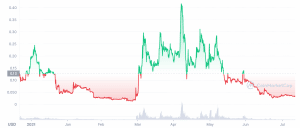 CALO tokens that are earned as a reward in the game can be used to buy new NFT sneakers, but they can also be redeemed for fitness-specific prizes like fitness plans, nutrition plans, and more. Alternatively, players have the option to trade CALO tokens on a decentralized exchange for more popular tokens like Bitcoin.
Factors to Consider When Buying Move to Earn Crypto Coins
With so many move to earn crypto projects to choose from, how should players decide which coins to buy? We'll cover the most important factors to consider when evaluating the best move to earn cryptos.
Fitness Modes
One of the key things to consider when choosing a move to earn crypto is what kind of movement it supports. Runners have lots of different crypto apps to choose from to earn rewards, but swimmers and cyclists may have more limited options. Be sure to choose a M2E game that offers rewards for the sports a player enjoys most.
Earning Potential
Different M2E crypto games have different earnings potentials. Some games let players earn $10 or more per day, which can add up to a lot of money. Others only allow up to a few cents per day in crypto earnings, but offer the potential to buy NFTs that could appreciate in value.
When considering the top move to earn crypto tokens, think carefully about how much a player might earn and what their tokens could be worth in the future.
Token Supply
Another thing to consider is whether a move to earn crypto is inflationary or deflationary. Deflationary tokens like Tamadoge are designed to remove tokens from the supply over time, thus pushing up the coin's price in response to increases in demand.
For investors, deflationary tokens potentially offer much more long-term appreciation.
Staking Options
Some move to earn crypto tokens can be staked to a blockchain, allowing token holders to earn interest on their holdings. This is another way that players can earn from move to earn games and potentially increase their holdings over time.
Are Move to Earn Cryptocurrencies a Good Investment?
Move to earn cryptocurrencies can be a good long term investment, but it's important for investors to carefully research any token before buying.
A big part of what makes move to earn cryptocurrencies attractive is that they offer a way for investors to earn from their holdings. Token holders can play the game itself and earn more tokens, as well as potentially stake their tokens to earn interest. They can also buy and sell NFTs for many M2E games as another form of investment revenue.
In terms of long-term appreciation, whether a token's value will grow depends on how widely a game is adopted. The more players that join an M2E game, the more demand there will be for that game's token. As demand goes up, the coin's price should rise as well.
With that in mind, investors should look for fast growing cryptocurrencies – the hottest altcoins that have high social media engagement and good marketing to attract a wide variety of users. Ideally, tokens will also have a strong roadmap in place and continue offering incentives that bring more users on board.
How to Buy Move to Earn Crypto Tokens
Ready to buy the best move to earn crypto token for 2022? We'll show readers how to buy TAMA during the ongoing Tamadoge presale.
Step 1: Download Metamask
In order to buy TAMA, investors will need a crypto wallet. We recommend using Metamask because it's secure and easy to install on any browser. Visit Metamask's website and download the wallet for free.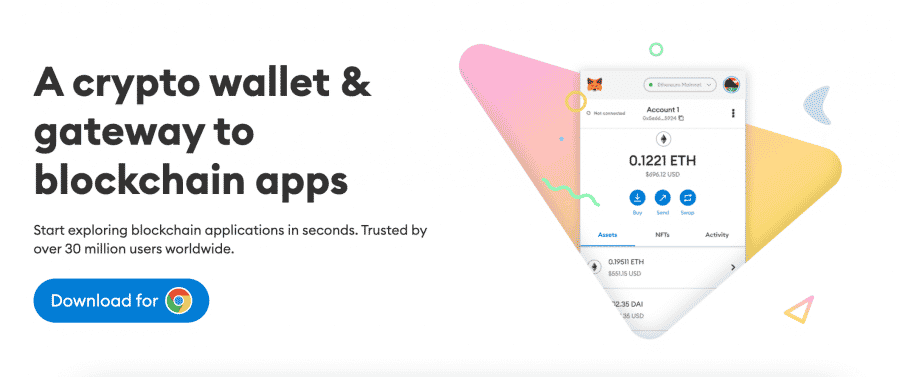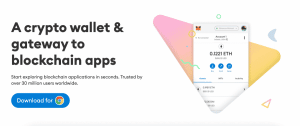 Step 2: Visit the Tamadoge Presale
Head to the Tamadoge presale website and connect the Metamask wallet.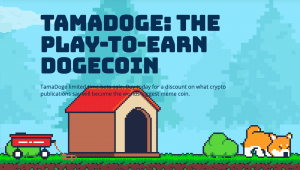 Step 3: Buy TAMA
Purchase TAMA using a credit card, debit card, Ethereum, or Tether. When using a credit card or debit card, Tamadoge will automatically convert funds to USDT to complete the purchase.

Step 4: Claim TAMA
All purchased TAMA will be released to investors at the end of the presale. Investors must claim their TAMA and transfer it to their crypto wallet.
Conclusion
Move to earn crypto games enable players to earn cryptocurrency as a reward for fitness activities like walking and running. Investors in search of the best move to earn cryptos for 2022 may want to check out Tamadoge and Battle Infinity, both new crypto games with high potential. Tamadoge's TAMA token  is currently available on presale while Battle Infinity is available on Pancakeswap.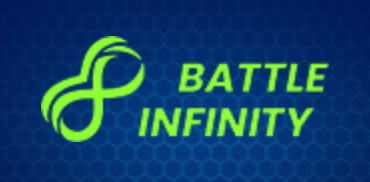 FAQs
What is M2E's meaning in crypto?
What is a good strategy for investing in move to earn crypto?
What are the newest move to earn crypto projects?
How do move to earn crypto coins work exactly?
What are the best move to earn crypto apps this year?