Platforms intended for freelancers and employers, such as Fiverr, Upwork, and the like, have "done a good job" so far. Freelancer was enabled to apply for a specific job, complete it, and receive monetary compensation, and employers were enabled to find workers. However, dissatisfaction among both groups, due to the not-so-favorable conditions offered by these platforms started appearing. That's why, the appearance of the latest DeeLance platform, which offers many benefits, caused very positive reactions. 
The fact is that there are more and more individuals who decide to work as freelancers, and also, there is an increasing number of those who find candidates for their jobs on the Internet. As time goes by, the percentage of freelancers is growing all over the world, and predictions show that very soon we will witness a situation where freelancers will be the majority of the entire workforce. This is an excellent thing when we take into account the resources that are being saved, but also, with the growth of this way of working, the first obstacles appear.
However, the positive thing is that the DeeLance platform, with its native DLANCE token, will manage to reduce those obstacles to a minimum. So let's see, what are the five 5 reasons that clearly indicate that DeeLance is the best alternative to replace Upwork & Fiverr.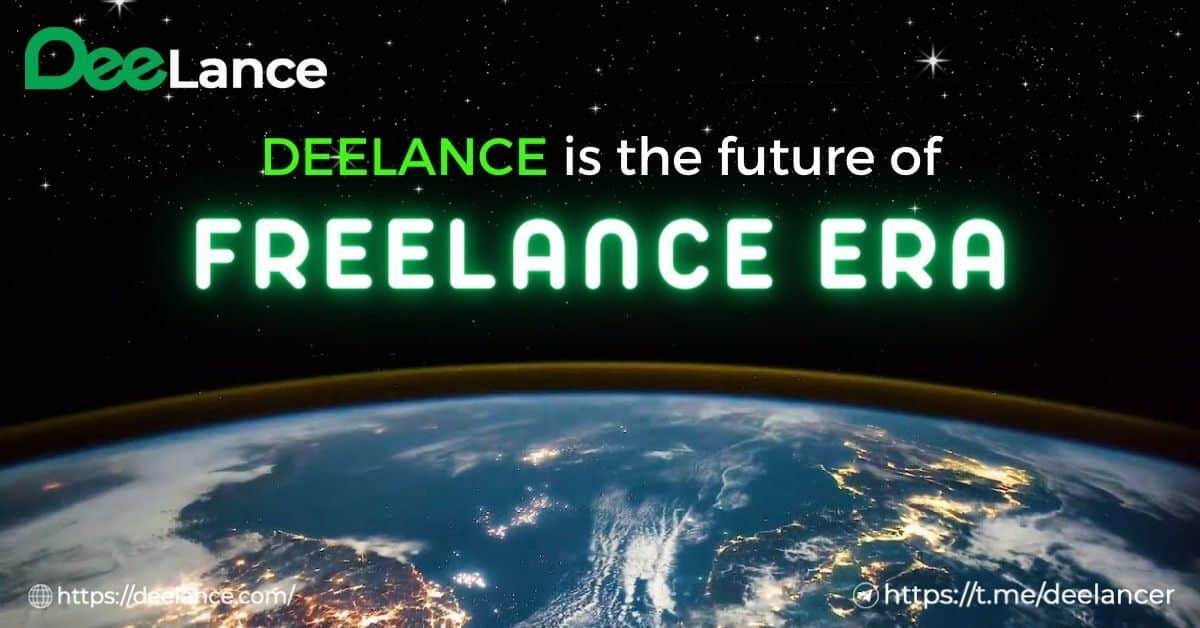 Reason No.1: DeeLance doesn't have long payment cycles 
Very often you will hear freelancers speak positively about their work in general, but they emphasize one negative thing in particular, and that is waiting for payment for the work done. Whether they sell their work through Fiverr, Upwork, or some other platform, the situation is generally the same: they are never immediately paid for their work.
Precisely because it enables freelancers to get paid instantly, DeeLance has a huge chance to replace these platforms. Freelancers see as very positive the fact that DeeLance enables nice and quick payment, through crypto, that is through the native DLANCE token. DeeLance recognized one of the biggest shortcomings of similar platforms, and precisely because of the elimination of long payment cycles, users were delighted to join the presale and invest in DLANCE while the project is in the early stages of development. At this moment, DLANCE can be purchased for $0.025, so hurry up and take advantage of this opportunity!
Reason No.2: DeeLance has low fees
Another negative thing that both freelancers and employers point out is related to high fees on all platforms. Fortunately, DeeLance offers a solution for this problem as well, because the fees on this platform are much lower. Just to compare, keep in mind that the Client Fee on Fiverr is 20%, on Upwork 3.5%, and on DeeLance 2%. When we talk about the Fee for Freelancers, it is 20% on Fiverr, 20% on Upwork, and only 10% on DeeLance! Unlike Fiverr and Upwork, which even charge a Withdrawal Fee, there is no additional cost for withdrawing on DeeLance!
For all transactions, as well as for all platform fees, the DLANCE token is used on the DeeLance platform. Due to very low fees, the demand for the DLANCE token is already huge, and due to everything mentioned, DeeLance will certainly succeed in replacing Fiverr and Upwork as well as other similar platforms.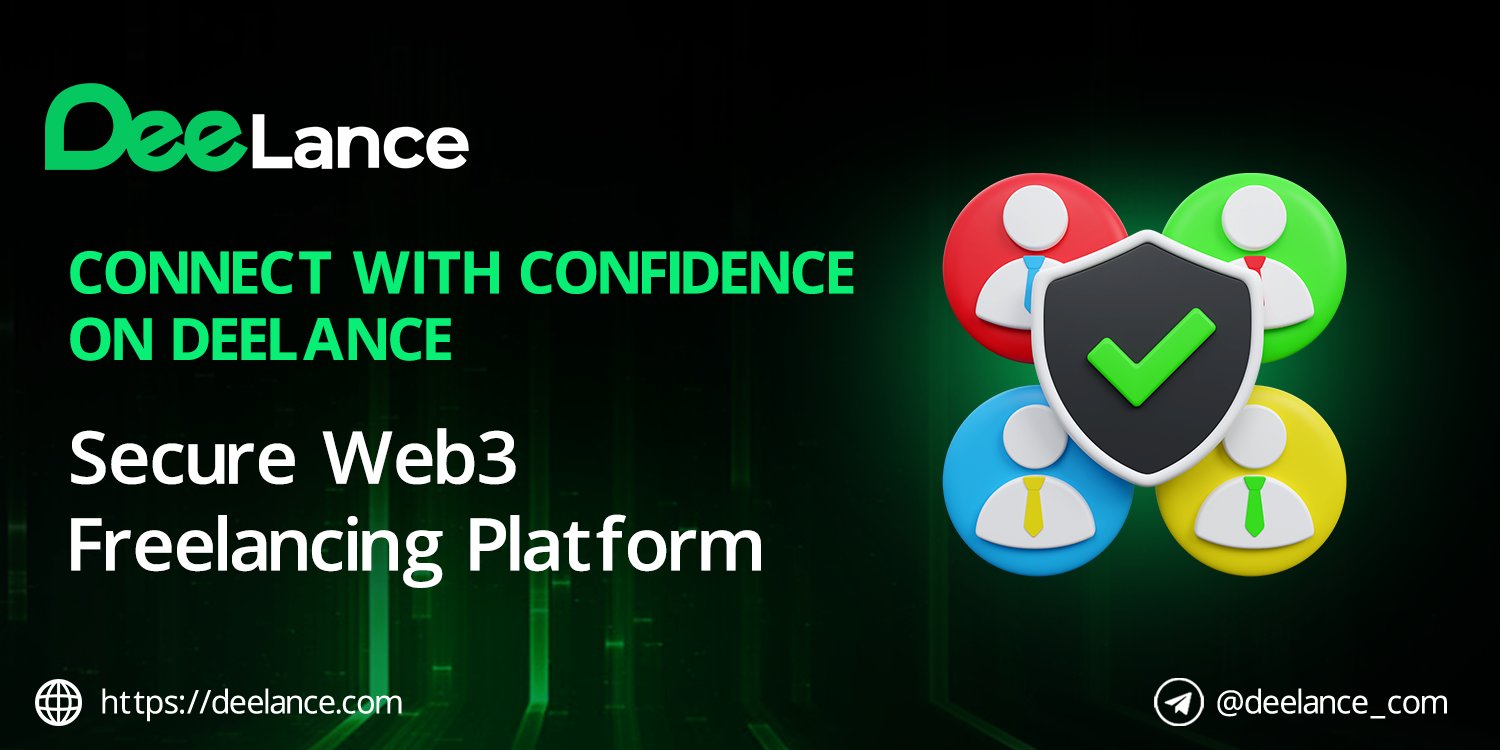 Reason No.3: DeeLance doesn't require additional documents or skill tests
On the DeeLance platform it takes minutes to post a job or apply for one, but, at the same time, this platform saves both freelancers' and employers' time in another way: it does not require any additional documents or skill tests. Everything happens quickly and easily on DeeLance. The freelancer's task is to offer a job or a service, and after the client finds and chooses him, the only thing left is to do the job and submit it. Immediately after that, the freelancer gets paid. Simple as that, much simpler than on platforms like Fiverr and Upwork.
Reason No.4: DeeLance operates within a decentralized system
Another reason why DeeLance is very likely to succeed in replacing Upwork and Fiverr is that DeeLance is completely decentralized. An additional advantage is that there are no account bans on DeeLance for breaking the rules, as with other similar platforms!
Reason No.5: DeeLance allows users to tokenize their work into NFTs
And finally, perhaps the most special feature of DeeLance, and its biggest advantage compared to all other platforms: DeeLance allows users to tokenize their work into NFTs, thus enabling them to have full ownership of their work. 
So, whether you are a designer, writer, artist, or whatever you do, on DeeLance you can convert your work into NFT, sell it, and earn money that way and get paid instantly. This certainly makes DeeLance the best freelance and recruitment service in the whole world, so take advantage of the moment and join today. 
The advantages of joining platforms early are numerous: currently, there is not too much competition and you can break through more easily, and at the same time, now the price of DLANCE tokens is cheaper than it will be in the future. According to crypto analysts, DLANCE will certainly be "the next crypto to explode", and predictions show that it could already pump in price up to 10x in the coming months!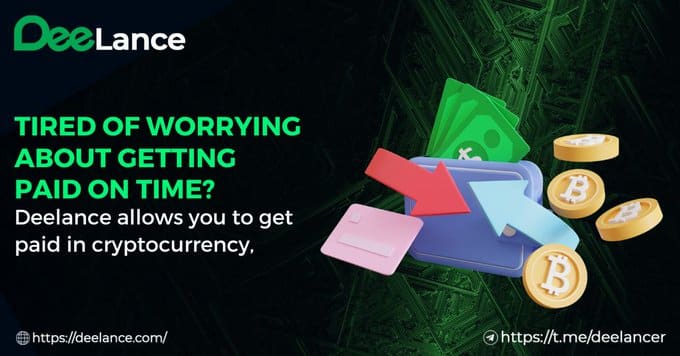 Conclusion
If you are tired of paying huge fees to platforms, if you want to have full ownership of your work, if you want to be paid immediately for the work you've done, you know what to do: join the DeeLance presale and grab the DLANCE token while the price is this good! This innovative freelance and recruitment platform will undoubtedly replace Fiverr and Upwork, and it will bring you a handful of benefits, whether you are a freelancer or an employer!