In today's world, almost everything has been digitalized, including earning a living, so traditional offices aren't as relevant as they used to be. As a result, lots of people are looking for ways to earn a living from home, which has led to the rise of freelancing. In fact, a whopping 65% of job holders said they'd like to work remotely full-time.
The freelance lifestyle has become popular among many people since it allows them to work on their terms and take on projects they're interested in. Despite this, there are lots of challenges in the freelance industry, like intermediaries, slow payments, and a lack of trust. In response to all these problems, DeeLance was founded, which is the world's first fully decentralized freelance network. But will it fix everything? Let's find out.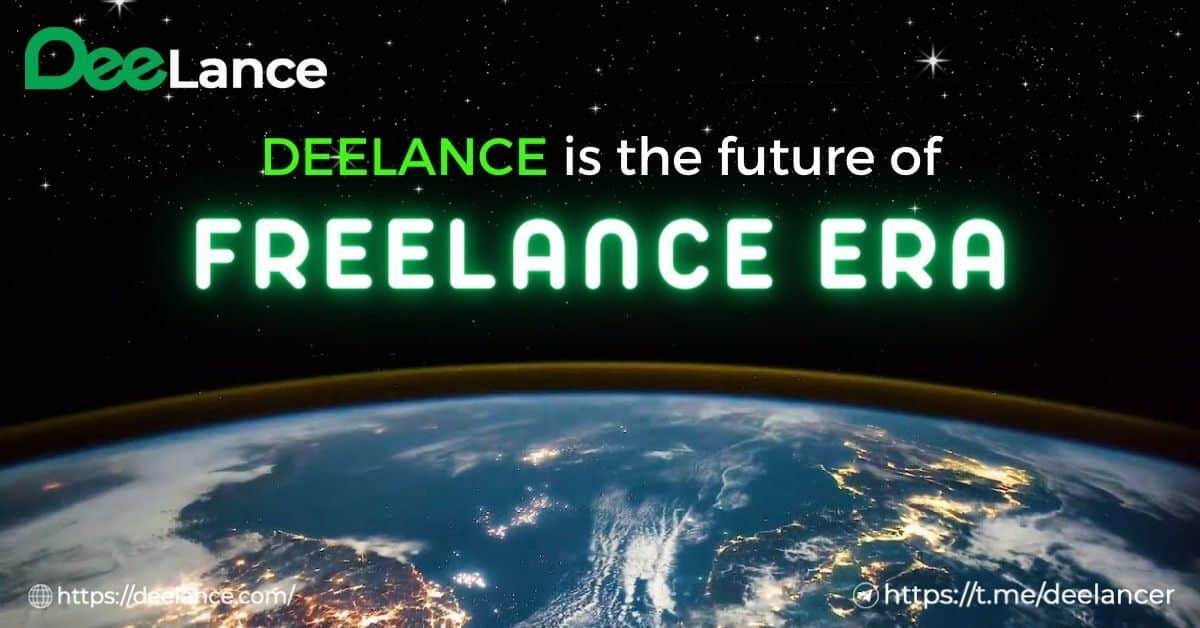 DeeLance – Transforming The Gig Economy
DeeLance has emerged as one of the most exciting players that revolutionize the way freelancers connect with people who want to hire them. But what makes DeeLance special? DeeLance is the world's first fully decentralized freelance network. It is built around three main pillars: an advanced NFT marketplace, a groundbreaking Metaverse, and an innovative recruitment platform. This combination creates a seamless freelance experience by simplifying the freelance process and offering a wide range of tools and services.
There are a number of web2-based freelance platforms that dominate the gig economy, such as LinkedIn, Upwork, and Fiverr, which all provide prescreened gigs, payment protection, and customer service. Even so, there are still challenges, such as the hiring process being opaque, commission fees being high, and employees being low-skilled. There may be some clients who need personalized services, and these platforms won't meet their needs. 
DeeLance wants to solve all these problems by introducing a web3-based decentralized approach, allowing for more openness, safety, security, and accessibility with its freelancing platform. Basically, it aims to get rid of intermediaries, give freelancers full control over their work, and ensure that buyers own digital work purchased from freelancers.
In DeeLance's decentralized platform, buyers and sellers of creative works interact through micro-communities in a metaverse and can transact through an NFT marketplace.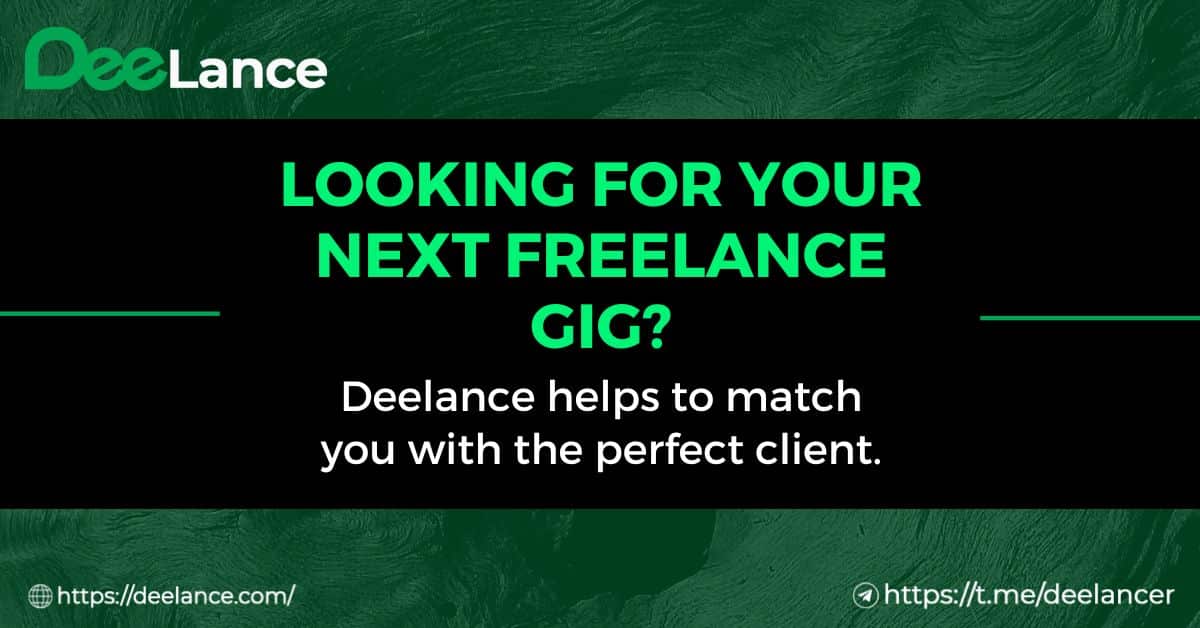 Three Main Pillars Behind DeeLance
DeeLance applies the concept of NFTs to freelancing in an innovative manner. The platform's NFT system lets you create digital assets representing your work as a freelancer, which you can then sell or trade. This gives freelancers proof of ownership, and they get paid directly without intermediaries.
Furthermore, DeeLance's NFT system also offers a layer of protection for freelancers' work. NFTs prevent unauthorized use or distribution of their work and serve as legal proof of ownership if required.
DeeLance's NFT system is particularly beneficial for freelancers who create digital products, such as graphic designers, web developers, and musicians. With this system, they can showcase their work and ensure that they receive appropriate compensation for their efforts.
Connect With Others In A Metaverse
In comparison with other traditional freelance marketplaces, DeeLance has a deal-breaker feature: Metaverse integration. DeeLance's Metaverse connects freelancers and buyers in a fun, interactive environment so they can meet, collaborate, and connect. You can work on projects with people from around the world without being bound by geography.
The Metaverse offers users an immersive and seamless experience. It's a place where you, as a freelancer, can show off your portfolios, connect with potential clients, and collaborate with other artists. In addition to its intuitive interface, the platform has a lot of tools and features to help you get things done.
A major advantage of this Metaverse is its ability to facilitate networking and relationships. You can also attend virtual events, conferences, and workshops where you can meet other professionals and learn new things. As a result, freelancers and clients can build a sense of community.
High-End Recruitment Feature
DeeLance's Staff Recruitment feature simplifies and streamlines hiring for companies seeking new talent. Businesses can find the perfect person for the job using the platform's pool of talented, pre-vetted candidates.
Further, DeeLance Staff Recruitment lets companies post jobs, review resumes, and schedule interviews all within one platform. In the end, this saves time and resources and makes hiring more effective.
With DeeLance, you can find and hire freelancers with confidence, knowing that their skills and experience are top-notch.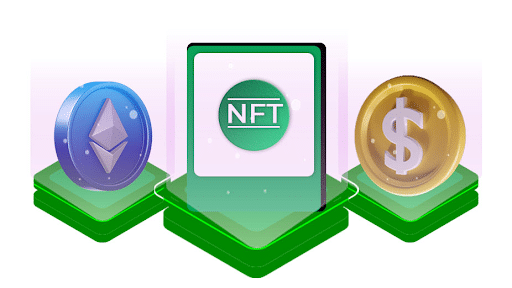 Robust Native Token DLANCE
The DLANCE token powers the whole DeeLance ecosystem with a 1 billion token supply split between three presales. The DLANCE token presale has just kicked off, where you can get tokens for $0.025 each. The token price will be $0.030 by the third presale, so early investors will get an immediate return within the presale if they invest now.
How To Buy DLANCE Tokens
The buying process is pretty simple. The first thing you need to do is set up a decentralized wallet that only you can use. Among the most popular wallets is MetaMask. You can install MetaMask by visiting the official MetaMask website and choosing your preferred browser.
Once you've installed MetaMask, click the "Create a Wallet" button. The public key of your wallet is like a unique identifier on the blockchain. After that, you will be asked to create an account password. The password you choose should be strong, difficult to guess, and difficult to hack.
Keep a safe copy of your 12-word recovery phrase written down. Keep it off your PC so that it will not be vulnerable to cyber-attacks. In the absence of this recovery phrase, you will not be able to access your wallet.
After that, you have to connect to the Ethereum network. MetaMask is configured by default to transact with Ethereum, so engaging with the DeeLance token does not require any changes to the wallet's network settings.
And that's it. The last step is to import $DLANCE into your MetaMask wallet in order to see your balance.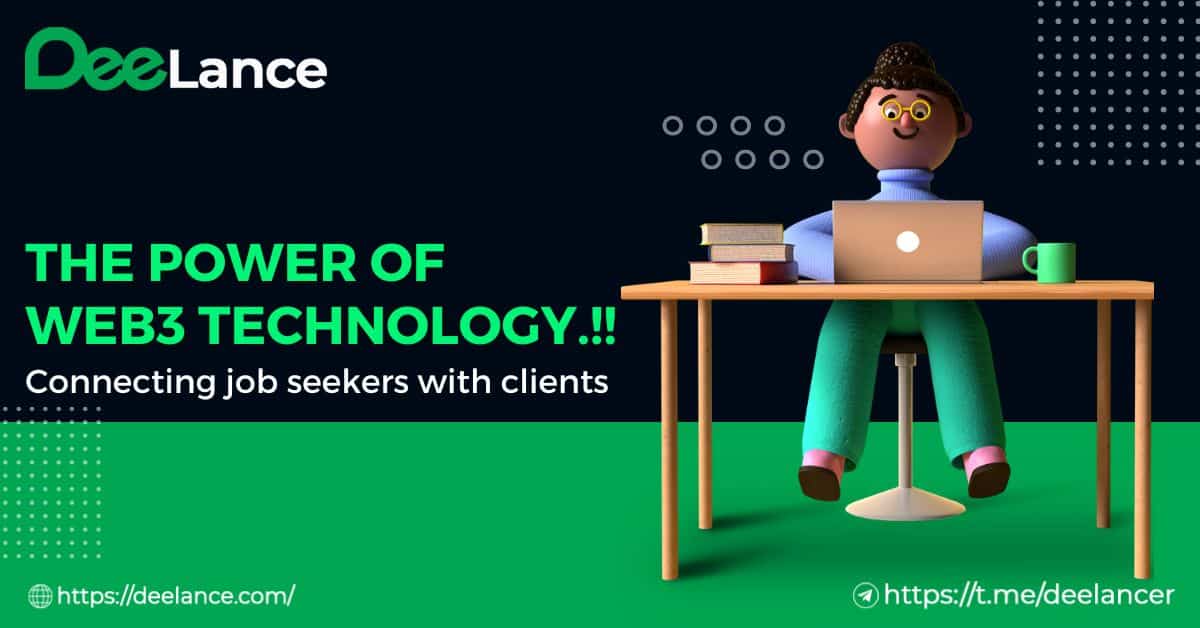 Conclusion
The future of work is changing, and DeeLance is leading the way in creating a decentralized, community-driven platform that empowers freelancers and buyers alike. With innovative features like NFTs and a strong commitment to fairness and Metaverse interaction, DeeLance is poised to revolutionize the freelance industry and unlock new opportunities for creative professionals around the world.