Stop worrying about crypto prices during crypto winter; the new M2E movements are here! This abbreviation stands for move-to-earn project approach, the latest exciting earning model through fun and working out. Experts witness a high correlation between making and increased user engagement and motivation. So, the new blockchain technology combines working out, pushing the user to stay motivated until practicing and earning a lot of money while practicing. 
One of the most attractive and impressive M2E projects to join in the next period is FightOut (FGHT), the new crypto that completes challenges and competes in a unique fitness metaverse. The crypto has already shown fantastic potential hitting the 2.5 milestones in a week. The project attracted excellent attention from users, showing impressive potential to raise a large amount of money quickly. Learn more about FightOut and get the answer to the common questions.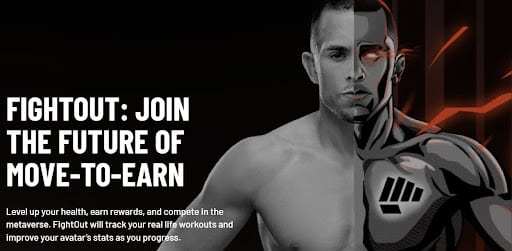 What is the M2E project?
The FightOut (FGHT) project is physically connected with the Web3 world as a part of the rising number of gyms and training centers. The central idea is to support trainers, exercisers, and recreationists during their practicing and achieving success and improvements. The project will have a FightOut app, which will track your exercise progress, helping keep the motivation and success.
It is more than an online app, though. The user will train in real life, and their activities will be related to exercising. App tracks improvements and achievements, turning them into FightOut tokens. The idea is to keep users entertained, supported, and motivated to get improvements through physical activities, thanks to the crypto they will get after each successful period.
How will the FightOut app be used?
The first step when applying the app is to enter parameters relevant to their future workout process. Users will enter their previous workout experience and background, exercising, and workout goals they want to achieve. They will also be asked to set their desired way of exercising, the available time they have for it, and the exercise equipment they have. Entered parameters will help users to get personalized video lessons with exercises supporting their wishes, capabilities, and goals.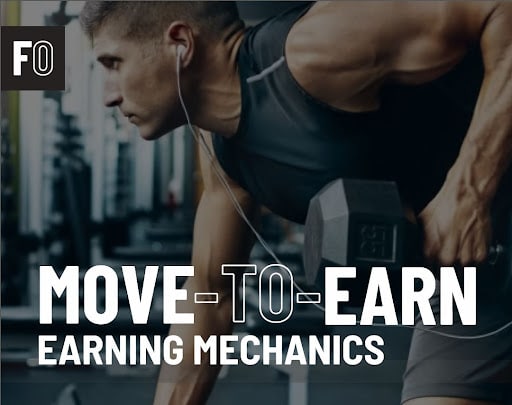 Enjoy personalized training
The best part of using FightOut is personalized exercising, giving a much better experience than in traditional gyms. Along with that, the app and this way of training save you time, and you can choose when you exercise. 
The app will only be complete with making your personalized avatar, which you can upgrade with accessories, hairstyles, equipment, and wardrobe, but also with tattoos and makeup. You cannot sell or transfer this avatar, making it your only appearance, representing your progress as your fitness challenge. 
These segments are already beautiful to influencers and numerous VIP persons, which promise an excellent future for the currency. It is for sure that it is one of the most interesting M2E projects, with predicted prices above the competition. 
Choose FightOut to improve your health and shape
One of the fields in which FightOut will show its best side is recreational activities that beginners usually practice. It is an excellent option for people who are lazy, not in good condition and want to be motivated to improve their physical shape. After Covid-19 and the lockdown, people have lost their healthy habits. Giving them something to move them to a better and healthier life is essential. 
The app will offer great options and categories so each member can find the most applicable option. Whether you choose Wellness, Strength, Mental Fortitude, Cardio, or Muscular Endurance, you can get back to shape quickly and become "Fighting Fit." Depending on your success or the exercises you have chosen, you will receive different rewards. It should motivate you to continue exercising, even when you are not encouraged to start practicing. 
FightOut will change your healthy style
FightOut is more than classic crypto; it completely changes your lifestyle and practice. It will keep you constantly motivated to continue exercising, supporting your commitment, effort, and progress, and rewarding each part. The model will create a unique ecosystem, making a community of people that will bring your rewards in the form of REPS, which you can later exchange in certain FightOut stores. The store will give you great discounts, monthly subscriptions for the app, and discounts for consultations with trainers. Along with all those benefits, you will get Badges for each fitness achievement. If this has attracted you, you are not the only one. The community of users recognizes this option as the best model of investing and training, so it is the best moment to become a member of this group.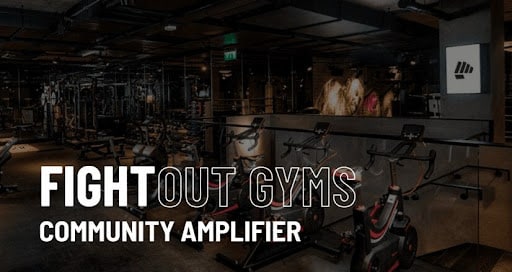 It is the best moment to invest in FGHT
The FGHT coin is in presale now, so the prices are the best. Early adopters get offers of up to a 50% bonus for a limited time only. The price in this presale phase is $0.0333, but hurry up; it will jump very quickly! Firstly, you need to get the native FGHT coin and use it to pay for entry into competitions and leagues. It will allow you to do peer-to-peer fitness betting. The ecosystem will give you special rewards, also in these tokens, and you will be able to get an additional discount of 25% that users get if they pay for the monthly description. 
The best moment to invest in new cryptocurrency is during the presale, which is the moment when FGHT is now. The platform allows purchasing the tokens using ETH or USDT, and you should be very fast. All predictions say that this amazingly potential token will increase the price very soon, and the next presale stage will start quickly. It will increase the cost of tokens, so now is the best moment to become a member of this fantastic project. 
Conclusion
FightOut is a cryptocurrency that meets new people and learns from others in the crypto space. It is an excellent opportunity to improve your health and physical stage, along with impressively potential investing. The currency has assembled an expert team of Web3 developers and fitness enthusiasts to deliver on the most ambitious project plans. You can combine a great investing model with the opportunity to get in excellent shape, improve your health, and become a member of a great group of exercisers. Use this opportunity and buy your first tokens!