In a dynamic and highly unpredictable financial market like crypto, there comes a time when a revolutionary project spreads like wildfire. All market observers, crypto enthusiasts, and long-term investors agree that move-to-earn is the wildfire of the moment. The highly innovative and lucrative concept that incentivizes users to stay fit is drawing significant attention to emerging projects like Fight Out.
But in the past, Fight Out has surpassed all expectations through consistent record-breaking sales and built a huge community. Now this massive project has successfully raised $5 million in its presale and attended the Blockchain Economy Summit in London. Let us delve deeper into Fight Out and its newly-achieved success and figure out why you need to buy it.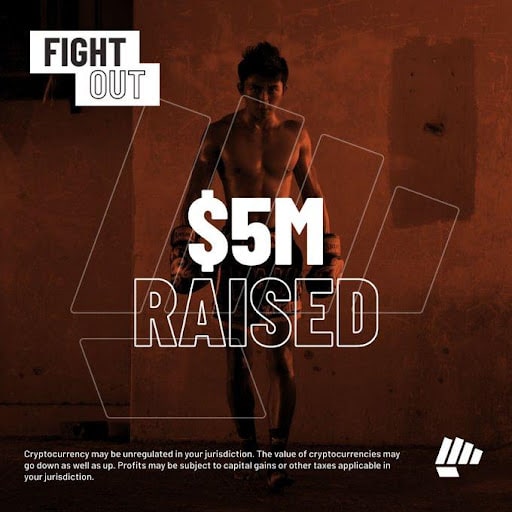 Fight Out, the strongest move-to-earn crypto raised $5 million
Though the concept of move-to-earn did not begin with Fight Out, it truly strengthened its position in the market. Now there are several new as well as seasoned crypto investors who are interested in M2E for good reasons. At its core, Fight Out is transforming how people see the health and fitness industry.  
Fight Out has been a monumental success since day one of the presale because it managed to hit milestones after that. It didn't take this project much time to bring down STEPN (GMT), known as the first leading M2E crypto. Investors showed great interest in Fight Out's public presale to support the project and all the benefits it provides.
As a result, Fight Out's native crypto, which is also an ERC-20 token denoted by FGHT, is close to selling out in just a few days. Once the presale ends, FGHT will be listed on a well-known centralized exchange according to its roadmap at a listing price of $0.033. But even before that, in less than a week, FGHT will undergo another price increase. So it's clear to see that this is the cheapest FGHT is ever going to be.
Reasons behind Fight Out's unstoppable rally
Some impressive feats of Fight Out are its usability and uniqueness, but also its popularity, which has grown consistently. Recently, the Fight Out team, which includes several fitness and combat sports enthusiasts, attended the Blockchain Economy Summit in London. By being a participant in such an influential event, Fight Out has managed to grow even more than before. 
Now, even a larger community can be formed around Fight Out after it impressed the attendees at the Blockchain Economy Summit. For a crypto project as exciting as Fight Out, it's obvious to have a substantial number of supporters. But in case you need more reasons to get behind this top-notch move-to-earn project then here are a few;
Unique concept of redefining fitness
The world has been preparing for the Web 3.0 era, and it shows through the newly emerged crypto projects as well. Fight Out is no different in this case, as it prioritizes redefining what fitness will mean in the days to come. Its move-to-earn model is rapidly growing because it enables users to earn cryptocurrency to meet their fitness goals. This is a great way to combine fitness and crypto rewards.
Innovative move-to-earn platform
Fight Out comes in the form of a new and exciting move-to-earn platform that provides users access to fitness and sports-related activities in exchange for crypto rewards. It makes use of the most prolific decentralized finance protocols to enable users to earn interest on crypto assets or other forms of yield farming. This platform eliminates the need for complicated and expensive crypto mining rigs to make a profit.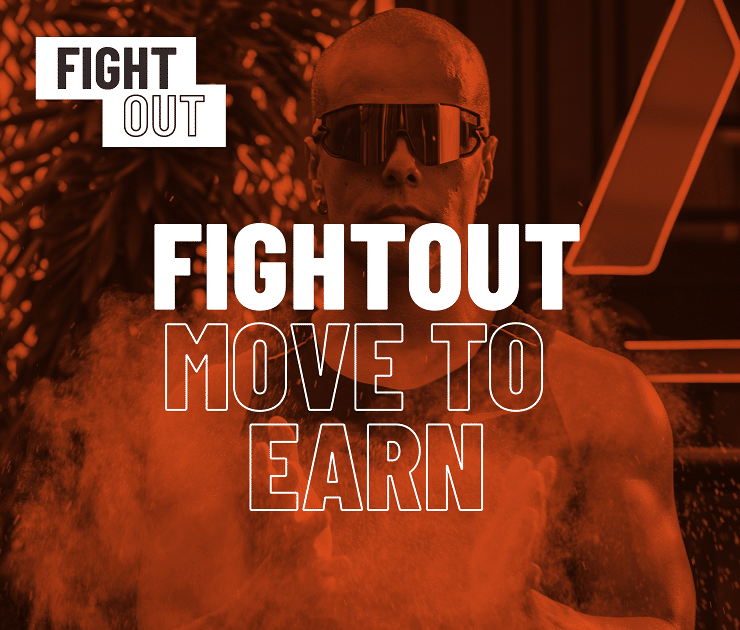 The NFT aspect to Fight Out
Among everything else that Fight Out has to offer, there is an exciting NFT side to it. This side comes out in the form of NFT avatars that are "soulbound" to each and every platform user. Like any other NFT-based avatar, these will be unique to everyone using the Fight Out platform, so they can't be sold/given. These avatars would possess all the stats and skills based on a user's achievements in the real-world.
Carefully planned tokenomics and rewards
Another solid reason why Fight Out is gaining traction is its carefully planned tokenomics and rewards mode. FGHT, which is the native crypto, is soon to experience a price increase, urging many to buy it at the earliest. Similarly, the official whitepaper of Fight Out clearly mentions the existence of REPS, an in-game currency that rewards users. One can earn REPS only as a reward for participating in activities like training, staying active, and being in the community.  
Confirmed roadmap and initial listings
Fight Out released its ambitious and up-to-date roadmap, showing the community the path ahead of it. Since the beginning in Q4 of 2022, Fight Out has achieved a lot, such as clearing institutional rounds, launching a website, clearing token contract audit and deployment, and even sharing a first look at its merchandise. Now that the FGHT presale has accumulated more than $5 million before the end of the presale, the project is set to announce initial listings soon.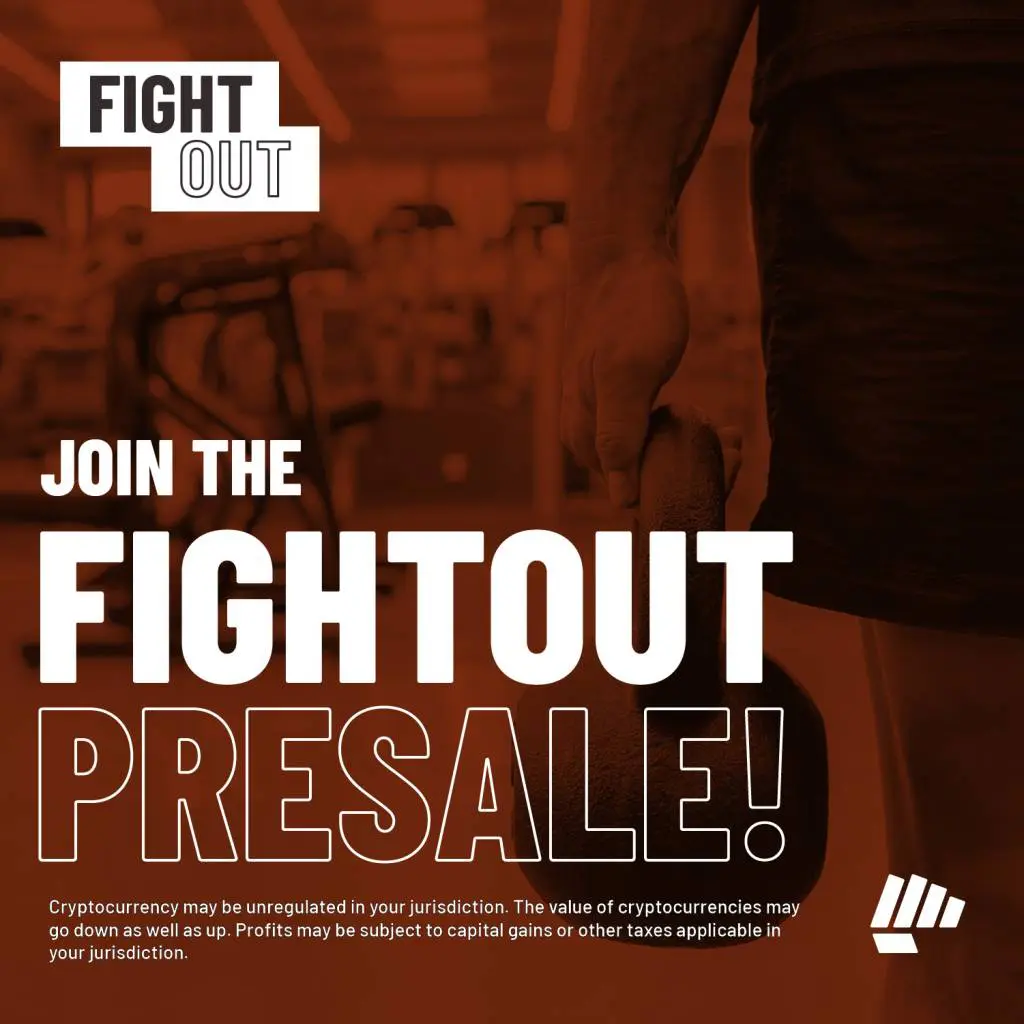 Final thoughts
Ahead of Fight Out is an exciting and rewarding path that will take its investors on a thrilling ride once the presale is over on March 31. After that, Fight Out will be preparing for the CEX listing drive and closing some more funding rounds. There is not one but numerous reasons why one should get in Fight Out as soon as possible.
Crypto investors who have seen the highs and lows of this market know that a unique concept is enough to ride the tides. That is why Fight Out seems like the perfect crypto project to invest in right now because it is backed by real-world use cases.