AiDOGE (AI) merges the two hottest crypto niches: memes and AI. In the last couple of months, there has been a growing discussion around the rise of AI and its future implications. AiDoge which has capitalised on this recently raised $1 million in the last 24 hours. 
One major highlight for the AI niche is the launch of ChatGPT, an AI tool set to rival and possibly displace Google. The launch of ChatGPT created a steamy avenue for AI-related matters, eclipsing the attention usually placed on the cryptocurrency sector. The world's business moguls hopped on the discussion around AI; one of the most notable is the bird's app's latest owner, Elon Musk, who was chided for his interest in another meme coin known as DogeCoin.
Several coins have emerged from the combination of these two crypto niches: memes and AI. Some of which are the recently exploded Pepe Coin, Conflux, The Graph, and Singularity. Interestingly, there are other similar-named coins on the market (i.e., Arb Doge AI), but AiDOGE (AI) is the most legitimate, as it offers a real product or utility— meme generation. 
It is important to note that AiDoge (AI) and ArbDoge (AIDOGE) are completely distinct phenomena. Although both projects use AI, AiDoge is developed on Ethereum and focuses on meme production, whereas ArbDoge is a meme coin that runs on the Arbitrum blockchain.
The AiDoge platform offers an AI-driven meme generation experience for users, adapting to the ever-changing crypto world. Also, it employs advanced AI technology to create relevant memes based on user-provided text prompts. Beyond meme generation, the AiDoge ecosystem provides users with the opportunity to stake AI tokens to earn daily credit rewards and access platform features. To build long-term engagement and platform stability, staking is non-negotiable. AiDoge has a public wall, regarded as an innovative space within its ecosystem, where users view and share AI-generated memes. 
The obtainable elements of the wall are filters and sorting options, which ensure users are able to browse memes based on criteria like popularity, recency, or specific themes. It has raised over $4,600,000 from a targetted $4,760,000 in the last four days. Also, it presently sells 1$AI for $0.0000284. The price is expected to spike to $0.0000288 in the coming days. As a crypto investor, this is one token you should not miss out. Perhaps you missed out on getting your hands around the $PEPE coin boom, investing in AiDOGE will perfectly fit as a recompense.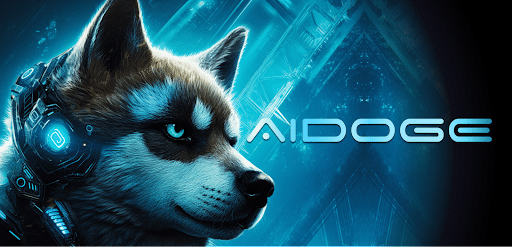 Why you should add AiDOGE (AI) to your wallet?
AiDoge (AI) is a meme coin every crypto investor out there should get on their wallets, and this is because the token possesses unique selling points and a palpable potential to be one of the hottest tokens in the crypto ecosystem very soon. These are a few reasons why you should add AiDoge (AI) to your wallet:
AI-powered Memes:
AiDoge's ability to generate memes via its tool powered by the same AI algorithm behind ChatGPT and DALL-e is for stunning. Thus, it understands the context pivotal in transforming an idea into a popular meme. This is one of AiDoge's unique selling point, which for sure, is going to improve the value of the token over time. 
AiDoge's generative AI has two major benefits over traditional meme-creation techniques.First and foremost, it is really simple to use. With only an idea, anyone can make a meme in seconds. They don't even need to know how to use Photoshop or write witty content. All of this is handled automatically by AiDoge's AI system.
Because of its simplicity, AiDoge is more accessible to first-time meme creators than other programs. AlsoAiDoge can generate fresh meme images. The majority of memes now being circulated reuse the same photos. To help memes stand out and gain popularity, AiDoge's technology may generate entirely new visuals.The uniqueness of memes made with AiDoge may appeal to seasoned memesters looking to expand their creativity.
Top Memesters are rewarded
All AiDoge memes are shared on a public wall, where users can read new memes and vote on their favorites. This allows creators to receive comments on their memes and see what's hot at any time.
In addition, top-rated meme makers receive $AI awards at the end of each month. This is a meme-to-earn system that pushes memesters to be more creative and prolific. Voting is reset every month, so new memes and creators can always reach to the top of the wall.
Meme Ownership Verification
Another advantage of using AiDoge for meme creation is that users can mint their meme creations as NFTs. This enables them to prove ownership of their creation even if it gets viral.
This is significant in the field of memes since it is common for multiple people to claim credit for inventing a viral meme. It's impossible to tell who made something with typical meme generation tools.
Staking Rewards are available in $AI
To use many generative AI technologies, users must first purchase credits. This keeps the AI system from being overloaded and discourages bad actors from abusing the system.
AiDoge employs a similar method; however, users are not required to pay each time they want to create a meme. They can instead risk AI and earn daily credits to develop memes.
This mechanism ensures that AiDoge is effectively free for members of the community. It also encourages users to stake their AI tokens, which reduces their likelihood of being sold. The growing AiDoge community may have a favorable impact on the value of AI.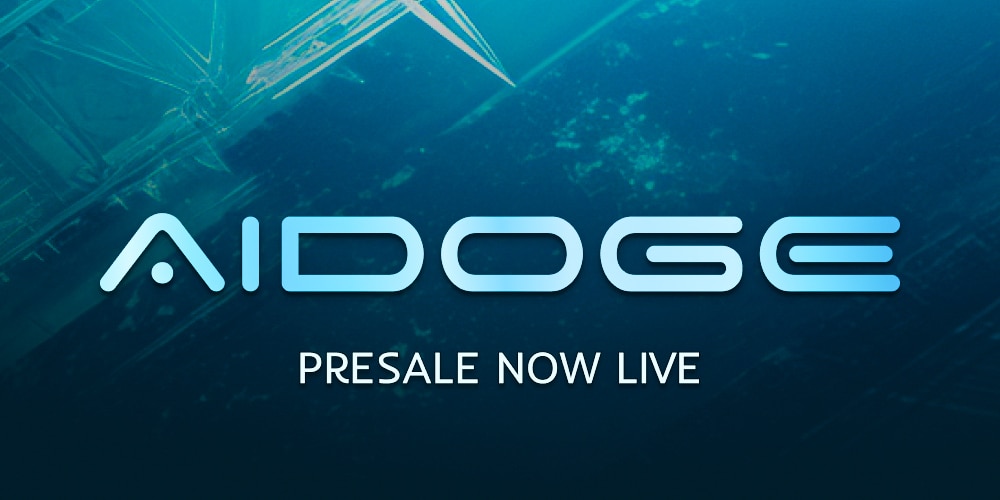 Bottom Line
AiDoge (AI) is about replicating the boom that has rocked the cryptocurrency ecosystem due to the meteoric rise of the PEPE token. Jumping on this token is one of the best decisions you can make now as a crypto trader, seeing that the token has enjoyed a consistent increase in the past few days. Buy AiDoge (AI) now!