A lot has happened in the financial world over the last week, and it's having a surprising positive impact on some cryptocurrencies. Seemingly overnight, three banks in the United States – Signature Bank, Silvergate Capital, and Silicon Valley Bank – collapsed, causing widespread panic and a concern that the country would return to the financial crisis of 2008.
All of this financial upheaval in just a matter of days was bound to cause chaos in the markets, and that it did. In addition to stock prices of many financial institutions dropping, the USDC stablecoin dropped well off its mark pegged to the U.S. dollar, though it was able to regain that peg a few days later. 
One result of all of this financial uncertainty in the market is that "blue chip" cryptocurrencies such as Bitcoin (BTC) and Ethereum (ETH) spiked, rallying a lot and adding a lot of value in just a few days. 
Below, we'll take a closer look at what has happened in the market recently, and some reasons why BTC, ETH, and the new meme coin, Love Hate Inu (LHINU) are rallying this week. Further, we'll analyze why you need to buy them now.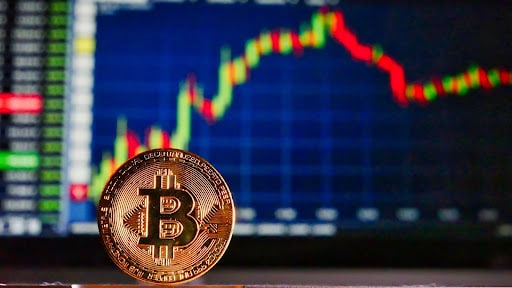 Investors Shift Money Amidst the Uncertainty 
When word started to come out about the failures of the three U.S. banks, investors naturally got spooked. They quickly drew down their investments in the banks and even withdrew money they had on deposit – if they could. All of this caused panic that further bank collapses would happen. But, U.S. President Joe Biden assured the country that wouldn't happen, as the federal government would guarantee the money for all depositors at the bank – though not for investors.
Silvergate Capital is a bank that was one of the main lenders to the cryptocurrency industry, so when they went under, it dealt a huge blow to certain crypto coins. USDC stablecoin was one of them. Stablecoins have often been touted as "safe" crypto investments, but if even they could fall of the wagon, so to speak, what was to give?
The response by investors was quite interesting to all of this development. Instead of pulling their money out of the markets altogether, they started to shift it to the "blue chip" cryptocurrencies that have been around for a while and have proven to be some of the top performers.
Bitcoin is not only the largest cryptocurrency in the world, it's also the most well-known. In the five-day period from March 11 through March 15, BTC gained 20.20%, reaching $24,289.70 near the end of the day on March 15. A similar trend presented itself with the world's second-largest blockchain, Ethereum. In that same time period, ETH gained 13.78%, improving to $1,627.37.
This is particularly impressive for both of these crypto coins, as they were on a downward spiral before then, with BTC dropping 38.18% in the past year and ETH dropping 37.83% in that time. Now, it looks like both could be in for a solid upswing for a while, especially as more uncertainty over the banking sector – and certain altcoins – sticks around.
And while these two coins make for good investments, many traders are also taking notice of a new meme coin that just opened its presale, Love Hate Inu.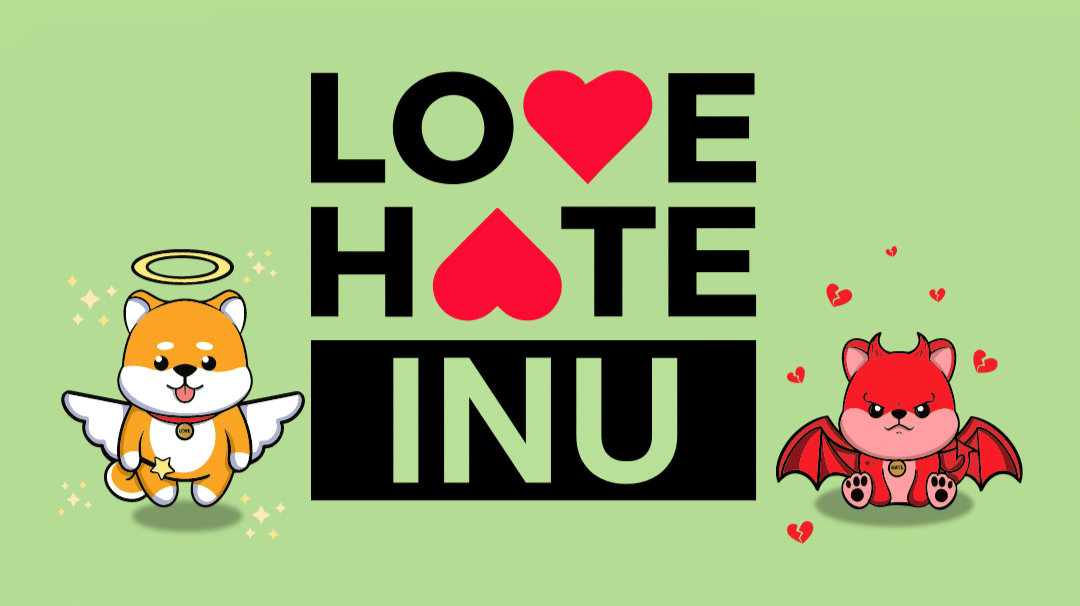 New Vote-to-Earn Crypto Raises $760K in Short Order
In the same timeframe as above, a new Vote-to-Earn meme coin that just hit the market has turned heads. Love Hate Inu has raised more than $760,000 in a very short time during its initial presale launch. As of March 15, there was only about $200,000 to go before LHINU met its Stage 1 goal. And when it meets that point, it'll move onto Presale Stage 2, with a price increase in order prices.
Investors are jumping on board of Love Hate Inu at a record pace for a number of reasons. The new meme coin is set to disrupt the online survey industry, which is already estimated to be worth $3.2 billion in 2023.
Because it's based on the blockchain, there's no chance that the polls published by Love Hate Inu can be subverted. Anyone who wants to participate in one of the polls must stake the LHINU token. 
People already invest so much of their time, effort and passion into sharing their opinions, and Love Hate Inu is just going to make this all easier, more fun and more rewarding. Along with polling questions surrounding entertainment, politics, social issues and more will be fun character illustrations, which will make the polls and the results more shareable on social media platforms. This, in turn, will help to increase the popularity and virality of Love Hate Inu, which is already strong in a short amount of time.
In the future, brands and even individuals will be able to launch their own polls on the Love Hate Inu platform, which will expand the reach and also allow users to cash in even greater rewards. Brands, for example, can offer NFT discount voucher codes to people who participate in tier polls. This gives users an extra incentive to participate, and expands the brand's awareness to a much wider audience.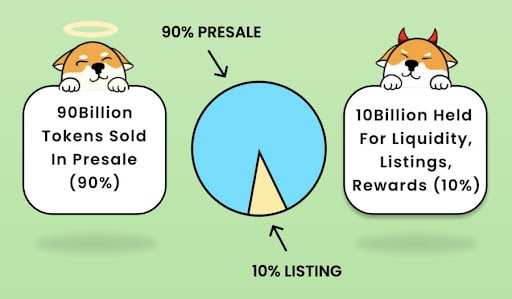 Buy BTC, ETH and LHINU This Week
Bitcoin and Ethereum are rallying hard this week, thanks in large part to the financial uncertainty in the U.S. due to the sudden collapse of three banks. While these two blue chip cryptocurrencies seem to make a solid investment, Love Hate Inu is an even better bet.
The fact that there are so many use cases for the LHINU token is what separates it from many other meme coins that hit the market. It's very possible that in short order, Love Hate Inu could be challenging the value of other big meme coins such as Dogecoin and Shiba Inu.
If you want to get in on the ground level of this amazing project, though, you need to act now. There's only a little bit of time left in Stage 1 of its presale, and a price increase comes with each new stage. So, buy now before you miss out.