Bitcoin emerged as the top-performing asset of the previous decade, offering a once-in-a-lifetime opportunity to early-bird investors. However, having in mind that many people struggled with their fair share of doubts because it was new and unknown territory, only the bravest ones actually invested at the time. These are the ones that made some serious fortunes and inspired many to start investing in cryptos.
Nevertheless, for those who initially missed the boat on Bitcoin, there's a fresh chance to participate through the exciting new Bitcoin BSC token (BTCBSC) that can take you to new heights. BTCBSC represents an environmentally-friendly, staking-based adaptation of Bitcoin, built on the BNB Smart Chain. With $100k raised in only 48 hours, it is obviously a huge hit already. Here is why investors should choose BTCBSC Over BTC!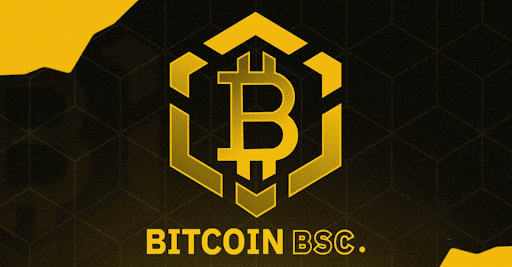 The Lightning Speed of BTCBSC Leaves BTC Behind
In the fast-paced world of cryptocurrencies, speed is everything, and BTCBSC is leading the charge as the ultimate Bitcoin challenger in this regard. BTCBSC, built on the dynamic Binance Smart Chain, redefines transaction speed. When time is of the essence, BTCBSC shines, providing up to 100 transactions per second.
In contrast, the traditional Bitcoin experience can feel like a slow crawl, with confirmations often taking around 10 minutes. Speed is no longer a luxury; it's a necessity, and BTCBSC delivers it in spades! 
The Energy Efficiency of BTCBSC Blows BTC Away
The researchers have come to the conclusion that mining a single Bitcoin demands the energy equivalent of about "9 years' worth of electricity consumed by an average household." As of May 2023, Bitcoin mining was estimated to devour approximately 95.58 terawatt-hours of electricity. This is simply too much at a time when most countries are striving to decrease their carbon footprint. 
On the other hand, Bitcoin BSC is powered by its innovative Proof-of-Stake mechanism. BTCBSC addresses the urgent environmental concerns tied to Bitcoin's energy-intensive mining process. It's a greener alternative that's not just efficient but also conscious of our planet's well-being. When comparing the two cryptos in this sense, it is clear that getting Bitcoin BSC is the wiser choice!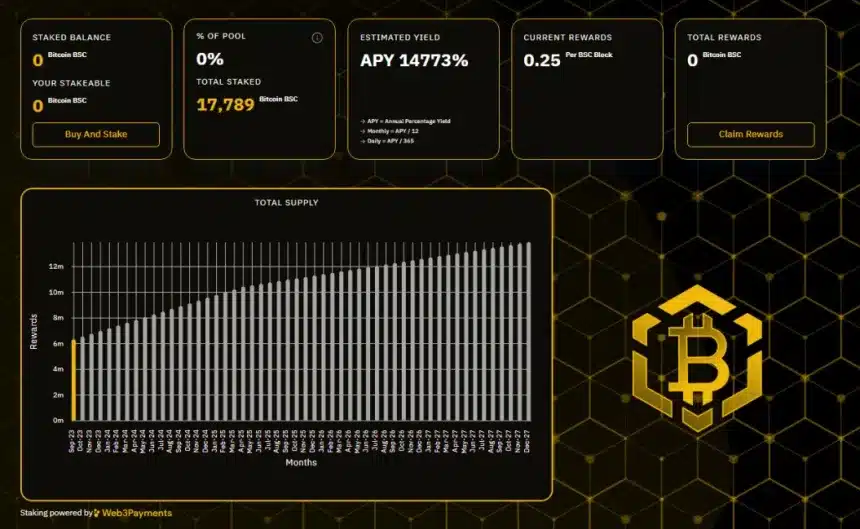 BTCBSC: The Cost-Efficiency Revolution in Cryptocurrency
BTCBSC, residing on the dynamic Binance Smart Chain, redefines cost efficiency. The BNB Smart Chain adopts Ethereum's foundational code, guaranteeing strong security and smooth execution of smart contracts. BEP-20 tokens, such as BTCBSC, are effortlessly accessible through well-known dapps like Trust Wallet and MetaMask. 
Investing is always about money and maximizing the profit. That is clear from the start. While a Bitcoin transaction can dent your wallet with fees ranging from $4 to $20, a BTCBSC transaction costs you less than 10 cents! It's a breath of fresh air for traders who frequently navigate the crypto realm.
But BTCBSC's cost-efficiency doesn't stop there. It also leaves its competitors in the dust, including Ethereum-based tokens like BTC20. On Ethereum, transaction fees can go up to $10, making BTCBSC a beacon of affordability in the expansive crypto universe.
In a world where every cent matters, environmental responsibility is paramount, and cost-effectiveness defines success, BTCBSC emerges as the champion, reshaping the cryptocurrency experience into a realm of unparalleled affordability and opportunity. This is why the success of its presale doesn't come as a surprise at all, so make sure you join before it ends!
BTCBSC Emerges As The Best Affordable Cryptocurrency Under $1 
There is no doubt that Bitcoin made a huge revolution regarding finances, but its high value now makes it hardly affordable for investors who are just beginning their journey. Considering that its price goes around $25k, it makes it hard to believe that it started with a $0.001 price, showing just how potent cryptos are. 
In line with the Bitcoin BSC whitepaper, this promising digital asset closely mirrors Bitcoin's original blueprint, boasting a capped supply of 21 million tokens. For its initial circulation, Bitcoin BSC has earmarked 6.125 million tokens. Right now, the presale is in full swing, with the first phase offering 4 million tokens and reserving 2.125 million to meet any surge in demand.
The primary objective for the first phase is to reach $3.96 million. Additional tokens totaling 2.125 million have the potential to expand the overall cap to $6.125 million. It's worth noting that any unsold tokens will be directed into the staking pool, ensuring continued utility.
This presale presents a remarkable opportunity for investors, with BTCBSC tokens available at an incredibly low price of just $0.99. To put it into perspective, a similar token, BTC20, started at a similar low price ($1) and generated an impressive 5-fold return.
Cryptocurrencies with an affordable entry point often come with substantial upside potential. At launch, Bitcoin BSC is set to have a market capitalization exceeding $6 million. The set market cap is more easily reachable when compared to Bitcoin's market cap, which is now $502 billion. This vast differential leaves ample room for growth, especially after its exchange listings. If you missed the chance to get Bitcoin before its value skyrocketed and would like a new chance to grow your investment, look no further than BTCBSC!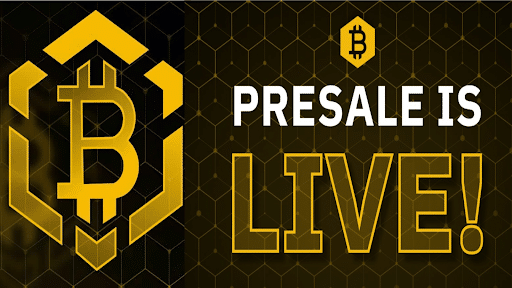 Conclusion
Bitcoin's journey has been nothing short of a financial rollercoaster, marked by thrilling highs and daunting lows. Yet, amidst the turbulence, one undeniable fact emerges: Bitcoin has fundamentally altered the finance landscape. Its very existence challenged traditional notions of currency and investment. Now, Bitcoin BSC stands ready to carve its own path to greatness, seeking to replicate the monumental success that Bitcoin achieved. As the world witnesses a growing wave of investors rushing to secure their share of BTCBSC tokens, it becomes clear that the excitement around this project is palpable, and the enthusiasm is infectious. Make sure to get on board before it's too late!