Ever wondered what it would be like if you could turn back the clock on Bitcoin (BTC) and buy it when it was just starting out in 2011? Well, now you have a second chance, thanks to Bitcoin BSC ($BTCBSC), which is a greener and more robust version of BTC. It's like revisiting the past to capture the meteoric rise Bitcoin once had. The presale for $BTCBSC is now live, and there's a frenzy to secure a piece of these tokens.
But what's truly captivating everyone is the opportunity to acquire free $BTCBSC tokens. How? Well, it's all due to its unique staking model, and we're about to unravel how this Bitcoin clone could potentially transport you back to a future filled with riches. So, let's delve into this intriguing opportunity and see how you can seize your piece of the action!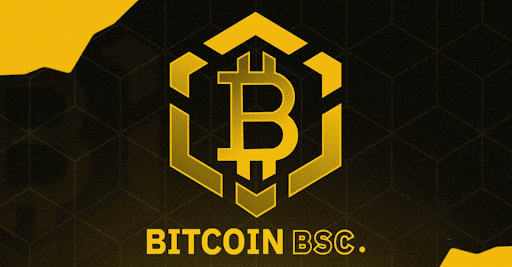 Bitcoin BSC ($BTCBSC) – Recreating 2011 Bitcoin Prices with Modern Upgrades 
Back in 2011, you could buy Bitcoin for a mere $0.99. Fast forward to today, and it's worth over $25,000 – an incredible 2,500,000% increase. But most people missed out on those jaw-dropping gains. Now, Bitcoin BSC ($BTCBSC) recreates the same Bitcoin price level from 2011 and offers another chance to catch Bitcoin magic, starting at the same $0.99 price point.
But Bitcoin BSC isn't just a copy of Bitcoin price; it's like a modern-day upgrade. It uses Proof-of-Stake, which means you're rewarded for holding onto your tokens over time. Plus, it runs on the BNB Smart Chain, which translates to lightning-fast transactions and pocket change fees – much better than Bitcoin's hefty fees and slow confirmations.
Being a BEP-20 token also means it can work with all your favorite crypto apps and wallets. Plus, thanks to its smart contract abilities, Bitcoin BSC can adapt to whatever users throw at it, making it a cryptocurrency that can evolve with the times.
So, for just $0.99, Bitcoin BSC lets you relive Bitcoin's early days, but this time with more speed, cost-effectiveness, sustainability, and versatility. It can be your ticket to potentially capitalize on gains similar to Bitcoin's mind-boggling 2,500,000%+ rise. 
Stake and Earn – Bitcoin BSC's Secret to Free Tokens and Passive Income
Unlike regular Bitcoin, where you sit and hope for the price to skyrocket, Bitcoin BSC lets you earn passive income with its groundbreaking staking feature. And you don't need to be a tech guru or own fancy mining gear to get in on the action. 
To start earning, all you need to do is visit the staking dashboard, connect your wallet, and deposit some $BTCBSC tokens. It's that simple! Rewards roll in every 10 minutes based on how much you've staked. Right now, the Annual Percentage Yield (APY) is a jaw-dropping 6628%, and nearly 40,000 tokens are already staked. 
Although the rewards will decrease as more people join in, but Bitcoin BSC has set aside a whopping 14.5 million tokens for rewards over the next 120 years. This shows their dedication to creating long-lasting value and stability in the price. Staking also encourages people to hold onto their tokens, which helps keep the price steady. In this way, Bitcoin BSC gives you an easy and accessible way to earn free tokens just by staking your $BTCBSC.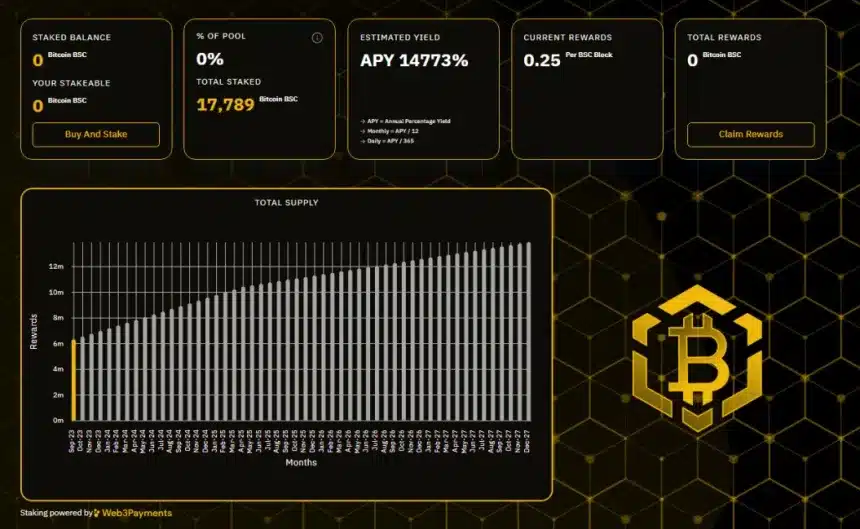 Tokenomics Unveiled – How Bitcoin BSC Can Recreate Bitcoin's Success
Bitcoin BSC is pulling out all the stops to mimic the early success of Bitcoin, and its tokenomics are quite similar, too. Just like Bitcoin, $BTCBSC has a maximum supply of only 21 million tokens, and the presale will feature 6.125 million tokens. Initially, you'll find 4 million tokens available, with an extra 2.125 million in reserve just in case the presale takes off like a rocket.
But the intriguing aspect is that if the initial batch sells out immediately, those extra 2.125 million tokens will be included in the presale. And any tokens that are not claimed will be tossed into the staking pool.
The presale represents 29% of the total supply, and there are no pesky vesting periods to worry about. Then 69% of the total supply will be in the staking pool, vesting over 120 years – just like Bitcoin. The project has also set aside a small stash of pre-mined tokens – around 420,000 (2%) – for a decentralized exchange launch after the presale wraps up. 
Presale Frenzy – Bitcoin BSC Provides Second Chance for Early Bitcoin-Like Gains
Bitcoin's recent drop in performance has left many investors looking for better opportunities. With the upcoming Bitcoin halving in 2024, there's hope for a crypto surge, making investments in improved Bitcoin clones like Bitcoin BSC a smart move.
The Bitcoin BSC presale is your chance for potentially substantial rewards, and it's poised for success after launch. It's like a second shot at the kind of gains early Bitcoin investors enjoyed. Priced at just $0.99, it's already gathered nearly $80K of its $3.96 million hard cap, indicating significant interest in this new Bitcoin clone. Seize the opportunity to invest at a price reminiscent of Bitcoin's 2011 days before anticipated post-launch growth. Don't miss this second chance for potentially massive returns.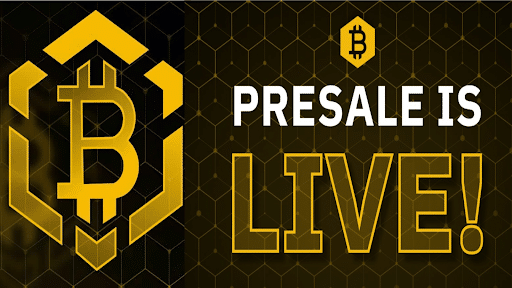 Conclusion
So there you have it. $BTCBSC is more than just your typical Bitcoin clone; it's like taking a trip back to the early days of Bitcoin when fortunes were made. It shares Bitcoin's 21 million token supply, and best of all, you can even earn free tokens effortlessly through its innovative staking model. It operates on the efficient BNB Smart Chain, which means super-fast and cost-effective transactions.
At a mere $0.99 during the presale and with almost $900K already raised, there's no better time to get in on the action. This is your second shot at a Bitcoin-like opportunity, with the bonus of those enticing free tokens. All in all, Bitcoin BSC is a promising Bitcoin alternative that's definitely worth considering.