When all the cryptocurrencies were getting hit because of insane market conditions, Aptos was planning to launch itself into it and show the world its potential and use cases. This article encircles how Aptos rose to the occasion in 2023 and has completely exploded. 
Other than APT, there are a few coins that, according to experts and stats, are on the way to making a mark in the crypto market. These include Meta Masters Guild, Fight Out, RobotEra, and C+Charge. This is your opportunity to watch your crypto wallet increase in value or regret watching others take advantage of it. 
Below you'll find everything you need to know about APT price prediction and top-performing cryptos of 2023. So don't leave just yet. 
Aptos Price Analysis – 300% Growth in 1 month
The Aptos (APT) mainnet was launched on Oct 18, 2022, so the price chart appears slightly shorter. The price of APT at the launch was $7.8, which increased to $10 when people saw a project with strong fundamentals and started to invest big time to recover part of their losses. 
But APT, after a few days, following the entire crypto market, went down to $3.5 and kept consolidating between $3.5 to $5.5 for a couple of months. Even at the beginning of 2023, when major currencies started to recover, APT was still stuck at $4 per token. 
It was not until the 20th of January that APT started to pump, and in just a quarter of a month, it broke its major resistance levels and went to $19 as traders started to pour money into the project. At the time of writing, APT is standing at $15, with high hopes of it breaking the $20 mark soon.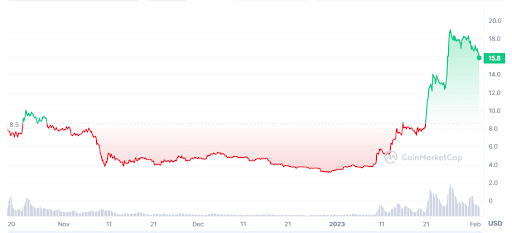 Expert Opinion
According to Coindex, if APT keeps pumping the way it has been for the past 30 days, it might reach $76 by the end of February. 
Also, DigitalCoinprice predicts the price of APT will be around $57 in the next two years and could reach $300 by 2032. 
Other cryptos to buy in 2023
We have pinpointed four crypto projects looking to take over the market by storm. Invest a part of your savings into these and profit big time soon. 
1. Meta Masters Guild (MEMAG)
Meta Masters Guild is a complete package of Web3-based Mobile gaming apps that will provide an immersive gaming experience to the users along with rewards for active participation. MEMAG is a decentralized platform that will take the gaming industry by storm. 
Meta Masters Guild is not one game but a collection of highly interactive games according to individual tastes. The platform cares about the users and ensures it is more about the enjoyment of the player rather than a way of monetary compensation. 
Existing games benefit from this industry, as users aren't given incentives for their efforts. But MEMAG will change how things work and let users bear the fruit of their efforts. You can join the platform as a gamer and participle in tournaments to earn big prizes.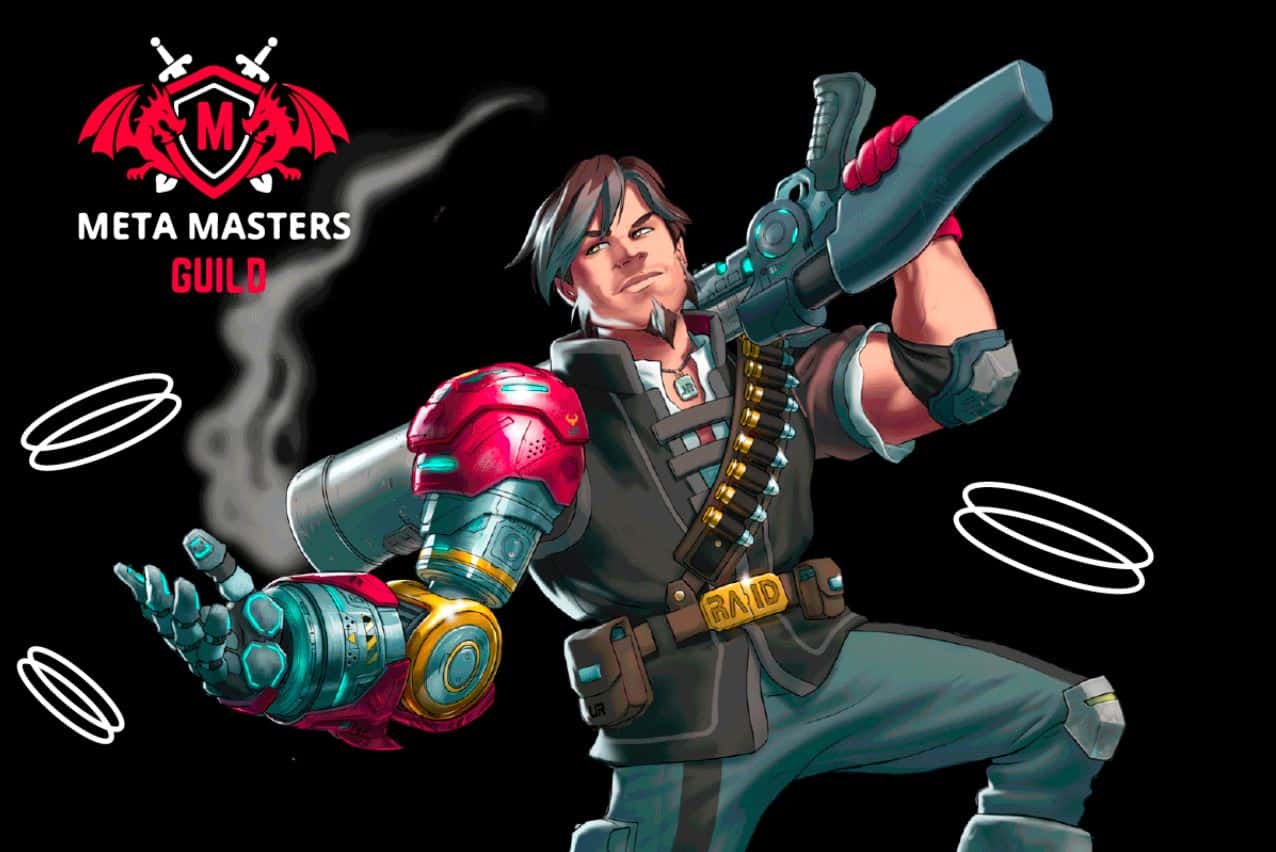 Buy Meta Masters Guild (MEMAG) Now
2. Fight Out (FGHT)
Fight Out is a Web3-based fitness platform that encourages people to set fitness standards and become a better version of themselves. Users are incentivized with rewards in FGHT tokens, the native currency of this platform. 
Thousands of unmotivated people would love to join the platform and earn rewards for having a healthy lifestyle. Instead of building a simple gaming platform, FGHT has added real-time metrics of the individuals that their avatars will reflect. 
From an investor's POV, FGHT will revolutionize the fitness industry, skyrocketing its token's value in the process. It is currently in presale and is being offered at an extremely low price. So don't stop yourself and jump into the project before the price catapults and you're left hanging.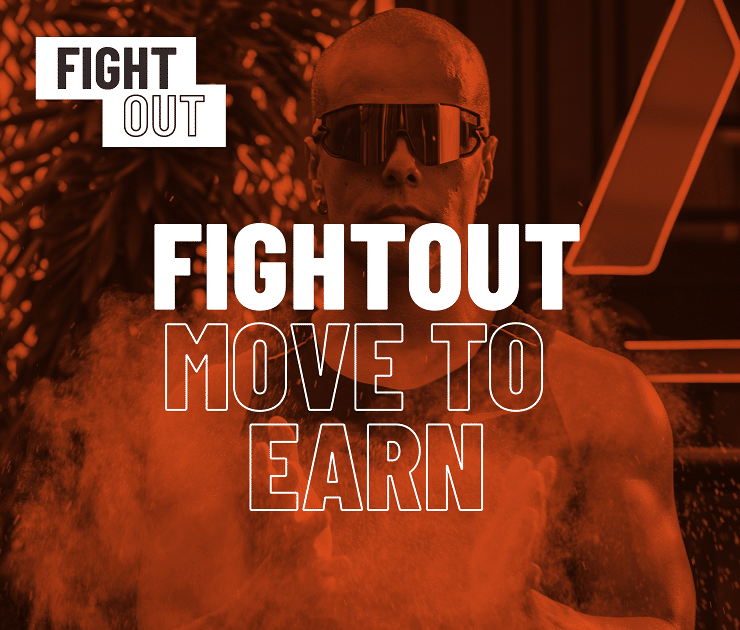 3. RobotEra (TARO)
RobotEra is a newly launched NFT-based Metaverse project looking to replicate the success of previous Metaverse tokens. TARO's creators provide complete control of the Virtual space to the users so they can free their creative minds to build whatever they desire. 
The difference here is that RobotEra uses Robots are the main avatars that users can buy with TARO tokens. Players can build planets, mine resources, create lands, socialize with other Robots, and participate in challenges to earn rewards. 
With an attractive storyline, TARO is all set to allow users on the platform so they can rebuild a planet that was destroyed by centuries of robot wars. You can either become a Metaverse user or purchase TARO tokens, as they are destined to increase in value.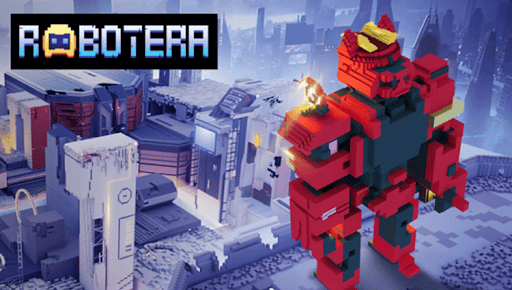 4. C+Charge (CCHG)
If you're an EV owner, C+Charge might be a fascinating investment. They are building a network to track the availability of EV charging stations near your location. It was launched in 2022 as a payment solution that gave rewards in the form of carbon credits. 
CCHG looks to bring blockchain technology into this industry to encourage people to use EVs more. C+Charge looks to bridge that gap in EV charging industry by launching an App that tracks all the nearby stations and waiting times. 
They also plan to build new charging stations to decrease the tiring waiting times. So, next time you go to an EV charging station, pay through CCHG tokens to get exciting rewards.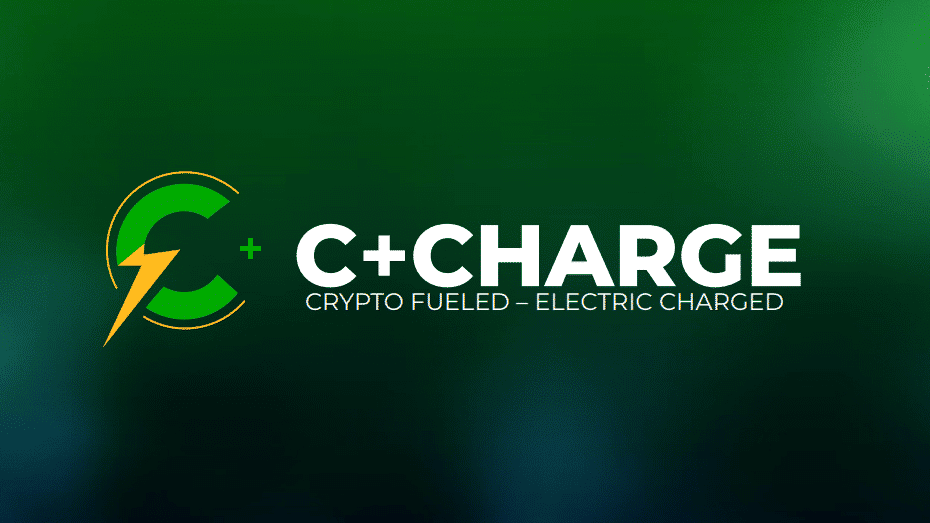 5. Ethereum (ETH)
Ethereum is the second largest cryptocurrency in the blockchain industry after BTC. It accounts for over 15% of the entire market. ETH in 2022 went below $700, but now it is again trading around $2000. 
Experts believe that ETH will have a value of over $10,000 as more people invest in the crypto market. Ethereum was the first-ever platform to over Smart contracts for other blockchain-based applications and tokens. 
For a few years, ETH was the only currency used as the Gas Fee for transactions, but with high usability, the fee went way out of hand. From an investment POV, ETH is one of the safest cryptocurrencies anyone can buy and hold for a couple of years.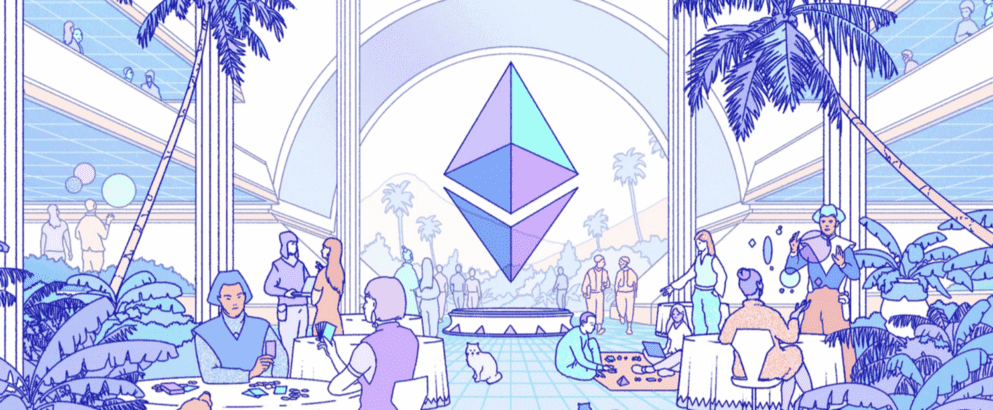 Conclusion 
Overall, Aptos shows great dynamics, and experts have high hopes for the coin. However, Meta Masters Guild, Fight Out, RobotEra, and C+Charge are great projects that can help you become a millionaire in 2023 if you buy them at the lowest price. So the choice is yours now, buy these now or regret it for the years to come.