Change in command: New ownership for VBL's Waynesboro Generals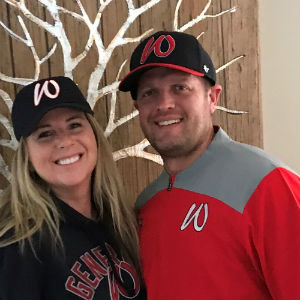 The Waynesboro Generals baseball team will operate in 2018 under new ownership. Kathleen Kellett-Ward and Brent Ward have acquired the team from David and Teresa Gauldin, who had operated the Generals since 2010, and had overseen the creation of the Waynesboro Amateur Athletics Inc. non-profit.
The Wards have been affiliated with the Waynesboro Generals family the past two years as a host family for players coming to the city for the summer.
"It was a terrific experience for our family – especially our kids," said Kellett-Ward.  "​We stay in touch with all of our players to some degree, and especially one, Zach Sterry, who was drafted shortly after he left here, to the Red Sox. They have become extensions of our family, and we have thoroughly enjoyed it."
The Generals open the 2018 Valley League season on June 1 at Covington, with the home opener on June 2 against defending league champion Charlottesville.
More information on the team is online at WaynesboroGenerals.net.