Uncategorized
#4 ODU falls in FCS quarterfinals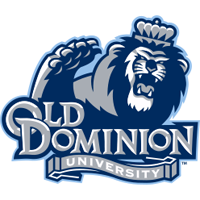 Georgia Southern scored 28 fourth quarter points with Dominique Swope scoring the go-ahead touchdown with 2:36 to go in the game before adding another score late to defeat Old Dominion 49-35 Saturday afternoon at Foreman Field at S.B. Ballard Stadium in the FCS quarterfinals.
Old Dominion quarterback Taylor Heinicke passed for 421 yards and broke Steve McNair's record for passing yards in a single-season with 5,076 to become the first FCS player to throw for over 5,000 yards.  McNair threw for 4,863 yards for Alcorn State in 1994.
The Monarchs took a 35-21 lead with just under three minutes to play in the third quarter when Heinicke hit Mayers from eight yards out.  Georgia Southern followed with a Jerick McKinnon four-yard run to close the gap to 35-28.
ODU (11-2) had a third and seven on the Georgia Southern 13 when Heinicke was sacked by Dion Dubose and fumbled with the Eagles' Patrick Flowe recovering.
GSU (10-3) took advantage driving 79 yards in 12 plays as McKinnon ran in from two yards out to tie the score at 35.
On the next possession, facing a fourth and six at their own 39, ODU went for it and Heinicke's pass intended for Tyree Lee fell incomplete.  Heinicke was hurried on the play by John Stevenson.
Georgia Southern used three plays to take the lead on Swope's run from 12-yards out.  The Monarchs got the ball back with 2:36 remaining in the game but on the first play of the drive, Heinicke was intercepted for the first time in his postseason career by J.J. Wilcox.
Old Dominion took the opening kickoff and drove 80 yards in 12 plays as Heinicke carried in off the left side for a two-yard touchdown to put the Monarchs on top 7-0.
Georgia Southern came right back, driving 75-yards in 11 plays as McKinnon capped off the drive with a one yard run.
After the Eagles stopped ODU on fourth and one, GSU drove 81 yards as Swope finished off the drive with a five-yard score for a 14-7 GSU lead.
Georgia Southern forced a punt and drove to ODU's 26 but Alex Hanks missed a 43-yard field goal wide left and ODU struck back on the first play of the next drive as Heinicke hit Antonio Vaughan for 74 yards on a deep ball to tie the score at 14.
The Monarchs forced a Georgia Southern punt on the next possession and the Monarchs took their second lead of the game as Heinicke hit Mayers for a five-yard TD pass to complete a 75 yard drive.
Luke Cherry missed a 30-yard field goal as time expired and the Monarchs took a 21-14 lead into the break.
Heinicke finished the day 31-of-44 passing for 421 yards and three touchdowns and ran for 48 yards and a score.
Goodwyn had 41 yards on the ground and a TD while Lee had 24 yards on five carries.
Mayers led ODU with 10 receptions for 150 yards and two touchdowns while Larry Pinkard had seven grabs for 83 yards.  Vaughan had six catches for 146 yards.
Caleb Taylor led ODU with 14 tackles while Preston Smith finished with 10.
Swope had 186 yards on the ground and two TD's while McKinnon ran for 171 yards and four scores.