More Hannah Chappell- news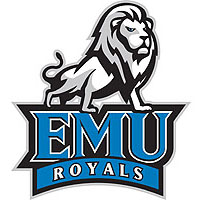 81, BC, Bridgewater, Coach Jason Lewkowicz, cross country, Dick Bluffton, Eckman Quarryville, EMU, Hannah Chappell-, Harrisonburg, Jason Lewkowicz, Jolee Paden St, Junior Hannah Chappell-, Junior Jolee Paden St, National Championships, NCAA, ODAC, Second Teamer, Seniors Lanae Kreider Harrisonburg, women
EMU women's cross country picked second in ODAC poll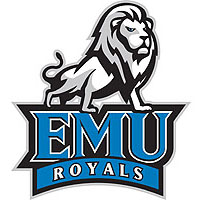 Bridgewater, cross country, Dick Bluffton, Eastern Mennonite, EMU, Hannah Chappell-, Homecoming Weekend, Jason Lewkowicz, Juni Schirch Goshen, Kat Lehman Dover, Mary Eldridge Gig Harbor, National Championships, NCAA, ODAC, Ohio Bluffton, Ohio Dover, Second Team, senior, Wilmington College, women
EMU women's cross country team eyes ODAC title
It may seem like a stretch to classify the best finish in 12 years as "frustrating," but that's what EMU cross country coach Jason Lewkowicz said about his women's team last year.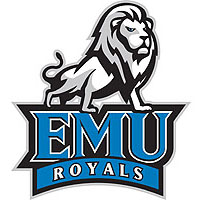 Bridgewater, Coach Jason Lewkowicz, cross country, Dick Bluffton, Eastern Mennonite, education, EMU, Hannah Chappell-, men, National Championships, NCAA, ODAC, Ohio Bluffton, Region Team, Shenandoah, Shenandoah Valley, Shenandoah Valley Invitational, South Southeast Regionals, Wilmington College, women
EMU cross country team ready for 2014 season
EMU's cross country teams are going with familiarity in 2014. Coach Jason Lewkowicz announced this fall's schedule today, and his Royals have the potential to run in eight meets this year but on only five different courses.