Staunton Senior Center Abounds with Holiday Atmosphere
Staunton Senior Center was all about creating holiday crafts this week as well sprinkling in some Christmas music and cheer for good measure! Monday found members gathered around a table designing lovely punch out cardinals suitable to decorate a tree or just hang from a special spot. Tuesday found the group journeying to the Jollivue UMC Senior Luncheon to join in the festivities there.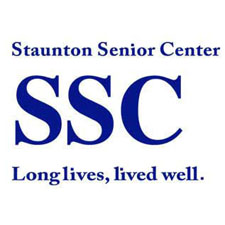 Wednesday again found SSC members crafting, some creating beautiful yet functional tote bags as part of Brenda Bruce's final fabric craft of the season, while others were feverishly cutting, gluing, and glittering stunning snowflakes which were later hung with care from the fabric hanging from the Activity Room ceiling. One member really got into his crafting and was covered from head to toe in glitter! But it was well worth the effort as the snowflakes add a touch of elegance to the room!
Thursday morning a crowd of seniors listened and sang as musicians with guitars, a banjo, a mandolin, and a ukulele played carols, and then in the afternoon a smaller crowd mixed apple sauce and cinnamon to form pungent Christmas ornaments. Friday promises a show of rhythm and blues Christmas in the front room, so variety has been the spice of life at SSC as everyone gears up for the coming holiday!
More online at www.StauntonSeniorCenter.org.
Comments