Press Conference: ODU football coach Bobby Wilder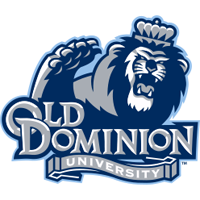 ODU football coach Bobby Wilder talks with the media on Monday.
Opening Statement: Hello everybody and thanks for being here. We are very excited coming off a big 33-19 win over UTSA on Saturday. In my mind, our team really came ready to play. It helped knowing that we had our 50th consecutive sellout, so thank you to our fans out there in Monarch Nation for that.
The key to this game was field position. Our average drive started at our 36 while UTSA's started at their 20-yard line. That is 16 yards, which is a first down and a half, that they had to make up. In the first quarter, their average drive started at their 16 while ours started at our own 44, so that was huge for us. We had them pinned, and that helped us jump out to a 6-0 lead. We would have liked to score more points in the first quarter, obviously, but the field position was really big for us early on.
We were able to force them to go three-and-out on their first three drives. I felt like we were really able to frustrate their quarterback in the beginning, as we had a special rush technique to keep him in the pocket. He is such a dangerous player and had been accounting for 75 percent of their offense and nine of their 10 touchdowns leading up to Saturday, so we knew we had to keep him contained.
Offensively, we had 445 yards and 33 points to go along with the most important stat, which was zero turnovers. This is the second week in a row where we didn't turn the ball over, and we have only had two all season. We are leading Conference USA in turnover ratio, so that is winning football that we are playing right now.
I thought we were solid overall on special teams. Our number one point to improve on is our field goal kicking and PATs, so Brad Davis will be starting with extra points and field goals. He had his best game by far this Saturday kicking the ball, including three outstanding kickoffs. As a freshman, he has a great leg, so we just need to help him put it all together. This will give Bailey Cate the opportunity to focus on punts, in which he has been excelling. He averages 38 yards a punt and placed 11 inside the 20.
I felt like David Washington played a very good game. He was 21-35 for 207 yards and two touchdowns and no interceptions. He also had his best rushing game, running six times for 69 yards. We had no sacks, which was also great, and we ran the ball 45 times for 238 yards. When you rush for that many yards with no sacks, the credit has to go to the offensive line.
Jeremy Cox was a workhouse for us in this game, rushing 22 times for 103 yards and two touchdowns. He had to take on a bigger role when Ray sprained his ankle in the first quarter. Ray still had good numbers, as he ran nine times for 42 yards but that ankle was bothering him. We will know more as the week goes on. He will get treatments and hopefully will be back and available for this weekend.
Jonathan Duhart had six catches for 86 yards and two touchdowns, while Fulgham and Pascal each had five catches, so we had solid play from the wide receivers.
On defense, we have come to expect TJ Ricks to have multiple tackle games, which is really hard to do. Ricks had 14 tackles and Anthony Wilson had 12. We have to give a lot of credit to the defensive line for putting them in position to make those tackles. They had four sacks and are now tied for the league lead in sacks with 12. Rotimi had a sack and a half, and he has really been playing good football for us since we moved him from defensive tackle to defensive end. He has really made our defense better.
I talked to the team about this before the game, but momentum is so big in college football. I thought one of the key sequences in the game was at the end of the first half when we were down 7-6 and Brandon Addison made a great interception in the end zone. That really got the defense excited. Then the offense goes 80 yards and scores, and we didn't even need to use any of our timeouts. That put us up 13-7 at the half, and we had tremendous energy in our locker room.
Then on the opening kickoff of the second half they recovered their own fumble, but on the next play Sean Carter recovered a fumble and got us the ball back. We went down and scored and that was a 14-point swing. That was really the difference in the game from a momentum standpoint.
Speaking to this week's opponent, Charlotte is 1-3, but they have had a very tough opening schedule. They played at Louisville and at Temple, and they are 1-1 at home. I have tremendous respect for Brad Lambert, and this is a very well coached team. Last year we won a really exciting 37-34 come-from-behind game against them. We know we will have to play well to beat Charlotte this weekend.
Q: Are the two units really working together now along with the momentum?
A: Yes, college football is such a momentum-driven game because these are young people playing who easily get excited. They are trying so hard to do their best. That's the biggest difference between the college game and the pro game. Brandon Addison's interception got the crowd excited, it got the defense excited and it just gave everyone so much energy. I really felt like that was the turning point in the game.
Q: How well do you feel special teams is playing this year?
A: The players have really bought into Charles Bankins' "wefense," which he uses to describe the coming together of the offense and the defense to play special teams. The biggest key is that we have so much depth now on the roster, so we can actually play some of our starters on special teams because we have backups that get in the game and play on offense and defense. All those players we redshirted last year are playing now too, so we have a lot of depth. We don't allow a starter to be out there on more than two units, but they can help us on special teams a lot.
Q: How improved is the defense form last year?
A: At this point I wouldn't say that we have fully arrived. It is a very small sample size so far. We gave up 49 points at NC State, but we are definitely improved. One of the biggest things we have done better is not giving up big plays. If they score on us, they have to earn it. That is really encouraging. We have more veteran players, so the coaches can make adjustments and execute.
Comments