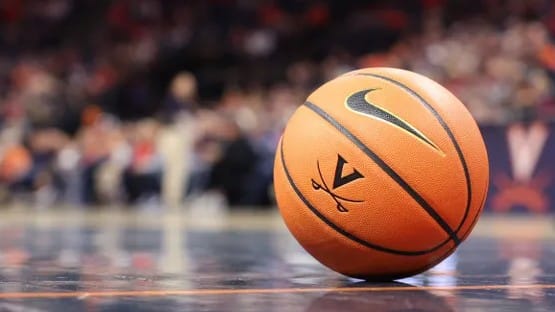 Jewel Spear scored 19 points and Elsie Williams added 16 as Wake Forest built an early lead and knocked back several Virginia comebacks for a 68-57 victory Wednesday afternoon.
The No. 12 seeded Deacons (15-15) will face No. 5 seed Florida State (23-8) in Thursday's 11 a.m. second-round game at the Greensboro Coliseum.
The 13th-seeded Cavaliers also stand 15-15 for the season following Wednesday's loss.
Wake Forest has now won its first game of the ACC Tournament each of the past four years (versus North Carolina in 2020 and 2021 and versus Virginia last year).
The opening game of this year's 46th annual tournament played out much differently than the Nov. 13 ACC opener between the teams in Charlottesville. Virginia claimed a 72-52 win in that contest as the Deacons shot 31 percent from the field and forced just eight Cavalier turnovers.
Wake Forest shot 46 percent in Wednesday's rematch while Virginia committed 16 turnovers that the Deacons converted into 23 points.
A 16-0 Wake Forest run allowed the Deacs to build a 19-8 lead by the end of the first period. Virginia regained its bearings toward the end of the first half, closing with a 6-0 run to pull within 28-25 at the break. Alexia Smith's pull-up jumper with four seconds brought the Cavaliers to within three. Smith and Camryn Taylor combined to score 15 of Virginia's first-half points.
Smith scored the first bucket of the second half, but Wake Forest answered again. Fueled by Olivia Summiel's 3-pointer from the left wing and Williams' steal and driving layup, the Deacons reeled off nine quick points to lead 37-27.
With Summiel tossing in two more from beyond the arc, Wake Forest built the margin as high as 21 (49-28) with just under four minutes remaining in the third quarter.
Once again, the Cavaliers refused to fold, closing within 62-57 on McKenna Dale's short jumper with 3:41 to play. But the Deacons scored the final six points of the game to secure the win.
Virginia's Camryn Taylor finished with 19 points to match fellow All-ACC second-teamer Spear for game-high scoring honors, and Smith scored 14 for the Cavaliers.