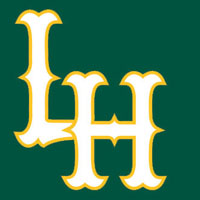 Will Skinner hit his team-leading 10th home run of the season, but the Lynchburg Hillcats snapped their five-game winning streak with a 4-2 loss to the Blue Rocks at Calvin Falwell Field Wednesday night.
Wilmington (52-53) broke a scoreless tie and posted all of the runs it would need with one swing of the bat in the second. After Cam Gallagher, Logan Davis and Terrance Gore loaded the bases with three singles, Jack Lopez cleared the bases with a two-out double to give the Blue Rocks a 3-0 advantage.
Lynchburg (54-55) answered with one run in the bottom half of the frame. Kevin Ahrens, Blake Brown and Joe Odom all walked to fill the bases in front of David Nick. Nick drove in Ahrens with a sacrifice fly to left field to bring the Hillcats within two, 3-1.
Jarett Miller (7-7) recorded his ninth quality start in his last 10 outings but suffered the loss after allowing three runs on nine hits in six innings. Miller struck out eight while only walking one. Jonathan Dziedzic walked a season-high five in his start for Wilmington and did not factor into the decision after only lasting three innings. Luis Santos (3-2) held Lynchburg to one run in five innings of relief, while Kyle Bartsch tossed a perfect ninth for his second save of the year.
Following the second stanza, the score remained 3-1 until a couple home runs concluded the scoring in the final frames. Bubba Starling hit a fly ball well beyond the center field fence in the seventh for his ninth homer of the year. Skinner's home run cleared the wall in left-center field to give him double-digit homers for the second straight year.
Skinner has 44 RBIs and a team-best 40 extra-base hits this year. Justin Bloxom went 2-for-4 in the game for the only multi-hit effort by a Hillcat. All nine starters for Wilmington had a hit in the contest, including multi-hit games for Gore and Cody Stubbs.
Lynchburg and Wilmington will play for the final time in the regular season Thursday night at 7:05pm. Wes Parsons (4-5, 4.70) is expected to start for the Hillcats. It's a Theme Thursday at the ballpark with a special appearance by Mountain Man for Duck Dynasty Night presented by Wooldridge Heating, Air and Electrical, Inc. and Star Country. Fans wearing camouflage or a beard will receive $5 admission. Gates open at 6pm. Fans can also tune in at 6:40pm to the Hillcats On-Deck Show presented by Amtrak Virginia on 97.9 The Planet.