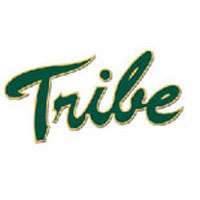 The William and Mary lacrosse team fell at top-ranked Maryland, 19-7, in both teams' season opener on Sunday afternoon.
The Tribe trailed just 7-4 midway through the first half, but the two-time defending national champions pulled away with a 10-2 run.
Junior Shannon Quinn led W&M with three goals, while sophomoreAbby Corkum provided a pair of scores. Quinn's stat line also included two draw controls, two caused turnovers and two ground balls.
Although W&M recorded two of the first three goals to start the second half – both by Quinn – Maryland outscored the Tribe 6-1 during the remainder of the contest. Sophomore McKinley registered the College's final goal.
Maryland was led by two-time national player of the year, Taylor Cummings (4g, 2a), and Zoe Stukenberg (4g, 1a).
The Tribe will return to action when it plays at Gardner-Webb on Wednesday at 5 p.m.